The aspartame security renewed controversy
Recently saw a statement on the website of the British Food Standards Agency. The statement said, will begin to start a new study of aspartame, focus on why some people report adverse reactions such artificial sweeteners, including the claim that eating trigger a headache, abdominal pain and various symptoms.
The sweetness of aspartame is 200 times that of sucrose, and has been used in a variety of "sugar free" foods. Including a variety of common drinks and snacks, said the departments chief scientist Andrew Lu Weiji this study is not aimed at the safety of aspartame, because its safety has been proved.
According to the statement, the UK Food Standards Agency remains as aspartame safe for consumption is not recommended to change its status quo, but the department refers to know that some people would unwell and consumption of aspartame Contact , so that the research is important and will help to increase understanding in the end is how the same thing.
It is reported that the study will start in July, and in accordance with European standards, is expected to take about 18 month. Currently, we are in the stage of the identification and selection of experimental volunteers hope that the results will be released in early 2011.
Expert: clearly labeled ingredients by consumers to choose
Reporter saw yesterday in the market, aspartame has been replaced as a compound of sugar, white sugar, and is widely used in a variety of foods, most of these products labeled "sugar free". For example, Coca-Cola Coke Zero contains aspartame (phenylalanine), beer catechu cool have aspartame ingredients, but the reporter found that extreme cola Pepsis new listing write sweeteners (benzene alanine).
Professor Jiang Zhuoqin of Sun Yat-sen University School of Public Health Nutrition, told this reporter that the aspartame is the most commonly used sweetener, restart the research for the British, he was not surprised, because countries can have different provisions for aspartame, and even Some countries prohibit the add.
In view of the aspartame is still academic range sparked controversy, the experts called the product should try to express, by the consumer to choose. Fu Liang, Jinan University, Food Research Center, questioned the wording of the Pepsi-Cola sweeteners (phenylalanine) is not a standard terminology. Regardless of natural or synthetic ingredients, the label must be clearly marked the name of the food additive does not sweeteners argument, there is no such national standards. "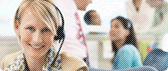 Contact Us
TEL: +86-21-50321522
+86-21-50321520  
Fax: +86-21-51069122
Mail: info@chinafooding.com
Web: www.chinafooding.com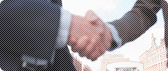 Constantly strive towards:
★ High quality products
★ Professional support
★ Total solution for food
★ Reasonable price
★ Credible friendly cooperation
Fooding Next Exhibitions:
Exhibition: Nutrition & Food ingredients Istanbul 2019
Place: Istanbul, Turkey
Time: 24 - 26 Oct, 2019
Booth No.: TOP 1


Links: