Mannitol on the application in other areas
Mannitol is a typical polyol, under certain conditions of their hydroxyl groups can participate in many chemical reactions to generate many organic chemicals. For example, in the fine chemical, mannitol can be used for the production of polyether, as the manufacture of high-temperature foam for insulation and fire. Mannitol polyether manufacturing of foam quality and temperature up to 180 ° C, which is a foam made ​​of polyether polyol production, can not compare for special pipe insulation, must be adopted mannitol polyether.
Electrolytic capacitors for high-power, such as the large electrolytic capacitor for aluminum electrolysis, the electrolyte must be added mannitol, to reduce the saturated vapor pressure of the electrolyte, inhibiting the hydration of the oxide film, high temperature stability of the capacitor and electrolytic high and low temperature properties of the fluid. Nantong Jianghai Capacitor Factory domestic mannitol prepared in the high-pressure working electrolyte, life aluminum electrolytic capacitors breakthrough from 2000 hours to 5000 hours at 105 ℃.
In addition, mannitol in the field of household chemicals, fine chemicals and other chemical widely used.
China is the worlds mannitol production and consumption country, accounting for about a quarter of world production. With the development of the domestic mannitol production technology and the people in-depth understanding of the functional nature of the sugar alcohols, mannitol in food, health and other aspects of the application must have a greater development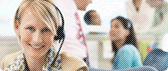 Contact Us
TEL: +86-21-50321522
+86-21-50321520  
Fax: +86-21-51069122
Mail: info@chinafooding.com
Web: www.chinafooding.com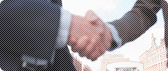 Constantly strive towards:
★ High quality products
★ Professional support
★ Total solution for food
★ Reasonable price
★ Credible friendly cooperation
Fooding Next Exhibitions:
Exhibition: Nutrition & Food ingredients Istanbul 2019
Place: Istanbul, Turkey
Time: 24 - 26 Oct, 2019
Booth No.: TOP 1


Links: