The study found that lycopene can help prevent obesity-related diseases
On the 13th report of the French National Agronomic Research Institute, said researchers The study showed that lycopene can help prevent Type II diabetes and obesity-related diseases.
Lycopene exists in the red fruits and vegetables such as tomatoes, watermelon. Prior studies have confirmed that it has antioxidant effects. In the latest experiment, the researchers of the French National Agronomic Research Institute found that a diet rich in lycopene can help people reduce body fat, reduce waist circumference. They concluded that lycopene may have an impact on the functioning of adipose tissue.
The researchers then fed mice with high fat content of food, and then extract from their adipose tissue, contact with lycopene. The results found that lycopene is fat-soluble characteristics, can be a lot of storage in adipose tissue and inhibit fat cells to secrete proteins.
The researchers said a large number of fat cells secrete proteins can cause chronic inflammation, and induce obesity, arising from a number of related diseases such as type II diabetes, high blood pressure.
Human adipose tissue experiments also confirmed that lycopene can help prevent obesity-related diseases. In addition, the experiments also confirmed the other benefits of lycopene, that is, the structure is relatively stable, even after cooking, its nutritional value is not compromised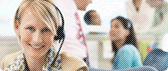 Contact Us
TEL: +86-21-50321522
+86-21-50321520  
Fax: +86-21-51069122
Mail: info@chinafooding.com
Web: www.chinafooding.com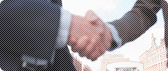 Constantly strive towards:
★ High quality products
★ Professional support
★ Total solution for food
★ Reasonable price
★ Credible friendly cooperation
Fooding Next Exhibitions:
Exhibition: Nutrition & Food ingredients Istanbul 2019
Place: Istanbul, Turkey
Time: 24 - 26 Oct, 2019
Booth No.: TOP 1


Links: