Safety sweeteners- a good helper to weight control
We often hear these words: "Papan, can not eat dessert." Yes, people want to control their weight on the "sugar" is always very sensitive, they are more inclined to choose sugar-free foods, especially those taste more A good sugar-free food. These sugar-free food tastes change for the better secret weapon, aspartame, a thorough study has confirmed the safety of food ingredients.
"Sugar free" become delicious
The so-called sugar-free food, the key is the definition of "sugar": It generally refers to the sweetness of foods without sucrose (cane sugar and beet sugar), glucose, maltose, fructose, etc.. According to the Chinese national standard "pre-packaging for special dietary uses food labeling provisions of the General Principles," sugar free "refers to solid or liquid food per 100 g or 100 ml sugar content not higher than 0.5 g. Most of the sugar-free products is efficient sweetener, a sweetener is aspartame. Sweet taste is irresistible delicious, if you want to control the energy and carbohydrate intake, but do not want to sacrifice taste, low-energy sweetener is a very good choice, aspartame is now widely accepted a sweetener.
High sweetness and low energy
Aspartame, "name" and perhaps make you feel very strange, but in fact it has long been the closest friends in your life. Based on the safety of aspartame and sweeteners, consumers around the world use aspartame has over 30 years, adding aspartame, the food and beverage total of more than 6000 kinds, including soft drinks, solid beverages, chewing gum, candied fruit, gelatin, desserts, a mixture of frozen desserts, yogurt and ready-to-use sweetener.
Just use a small amount of aspartame can make sweet food and drinks, and basically no heat, so people for a good health, if you can not resist a drink or dessert, want to be controlled by controlling energy intake weight, stay healthy, moderate consumption of these beverages or food containing aspartame may be a good choice.
Make you feel at ease "sweet"
Aspartame delicious, you can be safe to eat, because it is a repeated study, food ingredients, after repeated verification of the number of scientific experiments have confirmed its safety.
More than 100 countries have ratified the use of aspartame. With the Chinese Ministry of Health, U.S. Food and Drug Administration (FDA), the European Food Safety Authority (EFSA), the FAO / WHO Food Additives Joint Expert Committee (JECFA) and other organizations have confirmed the safety of aspartame.
The European Food Safety Authority (EFSA) in 2006 and 2009 reconfirmed aspartame security. In 2010, the European Food Safety Authority (EFSA) once again the safety of aspartame tested and did not find any new evidence to question the safety of aspartame.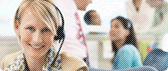 Contact Us
TEL: +86-21-50321522
+86-21-50321520  
Fax: +86-21-51069122
Mail: info@chinafooding.com
Web: www.chinafooding.com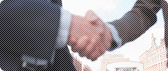 Constantly strive towards:
★ High quality products
★ Professional support
★ Total solution for food
★ Reasonable price
★ Credible friendly cooperation
Fooding Next Exhibitions:
Exhibition: Fi Europe & Ni 2019
Place: Paris, France
Time: 3 - 5 Dec, 2019
Booth No.: 7P39


Links: