Children should eat less Meirou
Meirou if a lot of people "love does not address the mouth", in fact, this preserves food is almost a large collection of various sweeteners. Look at the list of ingredients: fresh apricot, white sugar, salt, butter, citric acid, stevia, aspartame, sodium cyclamate, licorice, vanillin, ethyl maltol, potassium sorbate, sodium saccharin, acesulfame, sodium benzoate.

White sugar Needless to say. Stevia and licorice is sweet substances in the natural plant. Aspartame is efficient from the amino acid sweetener, sodium cyclamate, saccharin and acesulfame genuine synthetic sweeteners, they have no nutritional value. Their sweetness is sucrose several times to several hundred times, just add a little bit on the sweet enough.

So many sweet substances naturally cause greasy hair. So you need to add citric acid and salt, sour and salty taste becomes vivid. Vanillin and ethyl maltol are increasing Hong additives, they let the sweet fragrant attractive. Ethyl maltol, this is the ingredients in the bread aroma, ingredients, vanillin was originally a vanilla cream sugar sweet flavor. The reason why some products taste superior, the mysteries are these two things, and only need to add very little a little bit.

Children should not allow excessive consumption of plum like snacks, because they are weak detoxification function, if coupled with similar additives in beverages and other foods is inevitable that the total amount of additives is too high, may have adverse side-effects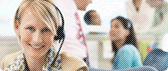 Contact Us
TEL: +86-21-50321522
+86-21-50321520  
Fax: +86-21-51069122
Mail: info@chinafooding.com
Web: www.chinafooding.com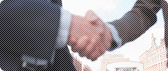 Constantly strive towards:
★ High quality products
★ Professional support
★ Total solution for food
★ Reasonable price
★ Credible friendly cooperation
Fooding Next Exhibitions:
Exhibition: Nutrition & Food ingredients Istanbul 2019
Place: Istanbul, Turkey
Time: 24 - 26 Oct, 2019
Booth No.: TOP 1


Links: