Old yogurt to be exposed to possible use of industrial gelatin
Jelly, old yogurt has been discovered may be the use of industrial gelatin, these popular goods sales fell significantly. Reporter yesterday visited Beijings major supermarkets found that, even though many of the old yogurt ongoing 5% off promotion, but before these food counters popular deserted.

Recently, a person familiar broke the news that the receive SMS investigative journalist, advises consumers not to eat old yogurt (solid form) and jelly, insider terrible. Some users even said some unscrupulous businesses in order to reduce the ex-factory price of edible gelatin, will be added in the old yogurt instead of industrial gelatin.

Reporters see in Vanguard Fenzhongsi shop, Le Bao Jun, Wanda, old yogurt products, ongoing special promotions, the Wandashan excellent cover northeast old yogurt original price of 3.99 yuan, special promotions only 1.9 yuan; Wandashan East Norths old yogurt original price of 4.8 yuan, only 2.5 yuan. As always, consumers now mostly look at the yogurt area left.

Shuangjing shop in Carrefour, Mengniu has issued an emergency notice on the department managers and sales staff in the Beijing region the statement Mengniu series, add are a company of gelatin (cattle bone glue).

Beijing supermarkets have cut prices to change the sales, but manufacturers but then the rumors dismissive. Food gelatin relatively low prices, milk prices is not necessary to use industrial gelatin. A dairy industry group official said, the price of edible gelatin is about 8000 yuan per ton, to do a ton of old yogurt requires about 15 kg, about $ 120. Industrial gelatin per ton price is 6000-9000 yuan, the enterprise is not necessary to take risks to use.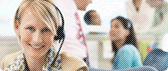 Contact Us
TEL: +86-21-50321522
+86-21-50321520  
Fax: +86-21-51069122
Mail: info@chinafooding.com
Web: www.chinafooding.com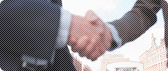 Constantly strive towards:
★ High quality products
★ Professional support
★ Total solution for food
★ Reasonable price
★ Credible friendly cooperation
Fooding Next Exhibitions:
Exhibition: Nutrition & Food ingredients Istanbul 2019
Place: Istanbul, Turkey
Time: 24 - 26 Oct, 2019
Booth No.: TOP 1


Links: