Campus spicy strips 80 percent of excessive additives
In many primary and secondary schools around the canteen, often have a variety of "spicy strips" to sell because they are inexpensive, spicy taste is welcomed by many students. However, these delicious and cheap "snack" but there is a very serious food safety issues. Since May last year, the Suzhou industrial and commercial department of "spicy strips" special rectification and found a failure rate as high as 84.2%, excessive additives are very common. Yesterday, the business sector and 1500 kg of investigation of the "spicy" will focus on the destruction, also co-education sector advocacy bulletin issued to schools.

"Spicy" is commonly known as seasoning flour products, which sells for only a few cents per pack, its production process to use a lot of food additives, including even the "Sudan" is sufficient to cause cancer of illegal food additives. In May 2011, CCTV exposed Xian some schools surrounding the sale of the "spicy" there is a serious food safety issues, the message, the Suzhou Industrial and Commercial Bureau has organized two special checks, sampling of different schools around the sales of "spicy strips" 57 batches, 48 ​​batches failed, the failure rate as high as 84.2%.

From the test results, these "spicy strips" not only the coloring agent abuse, additives such as sodium cyclamate, saccharin, sorbic acid and potassium salt are also standard, consumption will not only cause gastrointestinal inflammation, the product contains a lot of chili powder is also strong stimulate the oral mucosa and gastrointestinal tract, and easily lead to throat congestion, swollen lymph nodes, in particular, is now development of young people.

In order to trace the source of substandard products, the business sector the failure information to the label manufacturers where the local quality supervision departments informed and get a reply at the beginning of this year. It is understood that the problem "spicy strips article" origin of one of the Zhengzhou city quality supervision departments in the briefing given a blacklist of up to 56 manufacturers, and product information according to the blacklist, the Suzhou industrial and commercial department last month within the scope of the market concentration and control of the "spicy strips", for investigation of 36 business units in Suzhou. Destroyed 1500 kg problems "spicy stripst bar".

The business sector yesterday in Union City, Food Safety Office, Board of Education, to all primary and secondary schools to post the food security bulletin, announced the seasoning flour products on the list of Zhengzhou Bureau of Quality Supervision informed the blacklist, and enhance the ability to distinguish primary and secondary school students on unsafe food.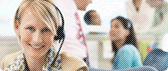 Contact Us
TEL: +86-21-50321522
+86-21-50321520  
Fax: +86-21-51069122
Mail: info@chinafooding.com
Web: www.chinafooding.com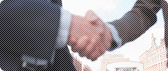 Constantly strive towards:
★ High quality products
★ Professional support
★ Total solution for food
★ Reasonable price
★ Credible friendly cooperation
Fooding Next Exhibitions:
Exhibition: Fi Europe & Ni 2019
Place: Paris, France
Time: 3 - 5 Dec, 2019
Booth No.: 7P39


Links: