What are the characteristics and uses of pectin?
Pectin is a food thickener, it is a high molecular weight polysaccharide, containing some of the methyl ester of galacturonic acid. The commercial production of pectin is extracted from citrus peel and apple pomace from mild acid, and then processed through ethanol precipitation, drying and grinding.
Pectin is mainly divided into two categories, high methoxyl (HM) and low methoxyl (LM) pectin. Low methoxy pectin can be further modified through amidation. High methoxyl pectin gel can be formed under the conditions of low pH and high solids. In addition to these conditions, the two pectin to form a viscous solution. In addition, under the conditions of calcium, low methoxyl pectin to form a gel and does not require low pH and high solids conditions. Low-methoxy pectin can also form a thixotropic solution.
Pectin can be used as thickeners gels, or protein stabilizers. Pectin with cold insoluble, but quickly dissolved in hot water. Pectin to remain stable in acidic and neutral environment, but hydrolysis in the acidic high temperature environment for too long will be.
Synergistic effect of pectin and other hydrocolloids is not found, but pectin is generally considered a prebiotic dietary fiber, can be used as ingredients in the weight loss diet.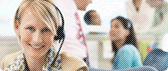 Contact Us
TEL: +86-21-50321522
+86-21-50321520  
Fax: +86-21-51069122
Mail: info@chinafooding.com
Web: www.chinafooding.com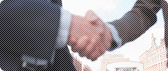 Constantly strive towards:
★ High quality products
★ Professional support
★ Total solution for food
★ Reasonable price
★ Credible friendly cooperation
Fooding Next Exhibitions:
Exhibition: FIA 2019 Thailand
Place: Bangkok, Thailand
Time: 11 - 13 Sep, 2019
Booth No.: D2


Links: