Cellulose ethers food additives to reduce the grease of fried foods
Fried foods because of its unique taste is widely loved by the public, However, the increasingly health-conscious diet, high fat, fried foods, but also let consumers to think twice. March 25 end of FIC2011 of the show, the United States Ashland Group The Ashland Aqualon Functional Materials, Inc. to demonstrate the additive cellulose ether to solve this troubled consumers.
Ashlands new technical report will be the scene, Ashlands technical experts for the audience to show how to reduce fried food grease program. Ashland technical experts, fried foods to join BenecelTM MC and HPMC, to minimize the intake of fats in the frying process, you can reduce the total fat content of fried food. Ashlands experts tell us that the cellulose ether can reduce the fat content, but also improve the taste of fried products, to extend the drain intervals of deep-fried, the fried product yield and reduce the cost of the grease.
Of course, in which the specific application, each cellulose ethers food additives can only be a feature, such as Benecel ™ methylcellulose (MC) and hydroxypropyl methylcellulose (HPMC) can effectively reduce, fried fat content of foods. Bondwell ™ carboxymethyl cellulose (CMC), 99.5% and 95% purity optional, can enhance the taste and improve the stability of the protein in dairy products, especially under acidic conditions. Aquasorb ™ carboxymethyl cellulose (CMC) in baking applications, control the water content of the dough. Hydroxypropyl cellulose (HPC) Klucel ™ and AeroWhip ™ can effectively reduce the amount of natural cream formulations, while maintaining a smooth and delicate taste more healthy food consumption concept.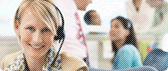 Contact Us
TEL: +86-21-50321522
+86-21-50321520  
Fax: +86-21-51069122
Mail: info@chinafooding.com
Web: www.chinafooding.com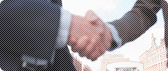 Constantly strive towards:
★ High quality products
★ Professional support
★ Total solution for food
★ Reasonable price
★ Credible friendly cooperation
Fooding Next Exhibitions:
Exhibition: Fi Europe & Ni 2019
Place: Paris, France
Time: 3 - 5 Dec, 2019
Booth No.: 7P39


Links: