Calcium Propionate in your Food
Calcium propionate is a combination of calcium hydroxide combined with propanoic acid, which is represented by the formula Ca(OOCCH2CH3)2. It is a water-soluble food additive used as a preservative in breads to prevent mold or other microorganisms from growing. Propionic acid is a naturally occurring element found in various foods including cheese and butter. Calcium propionate used as a preservative is generally considered safe for human consumption, according to the Food and Drug Administration, FDA.
Calcium propionate is added to a variety of foods as a preservative. Most commercially baked breads contain some calcium propionate to retard the growth of molds. It is also used in a variety of dairy products including chocolate milk, cocoa, eggnog, drinking yogurt, whey-based drinks, cream, milk powder, condensed milk, unripened cheese, ripened cheese, processed cheese, puddings and fat spreads. Other foods that use calcium propionate as a preservative include sherbet, sorbet, processed fruit, dried vegetables, seaweed, breakfast cereals, pastas, batters, rice cakes, canned fish, custards, vinegars, mustards, sauces, yeast, dietetic foods, protein products, beer, malt beverages, cider, wines and other distilled spirits. According to the World Health Organization Food Standards, include milk, buttermilk, fermented milk products, sterilized creams, whipping cream, whipped creams, reduced fat creams, whey cheese, whey protein cheese, dried whey products and butter. Produce items excluded from using calcium propionate include fresh fruit, fruit juice, vegetable juice and fresh vegetables. Other excluded products include whole grains or rice, fresh pasta, fresh meat, poultry, game meats, fresh fish, liquid egg products, frozen egg products, sugar, honey, syrups, salt, herbs, spices, coffee, grape wines and infant formulas.
While safe for consumption by the public, calcium propionate may cause a reaction if you are allergic or hypersensitive to the compound. Children may be affected by preservatives in foods, according to a study published in the August 2002 issue of the "Journal of Pediatrics and Child Health." The study tested 27 children who were suffering from restlessness, inattention, sleep disorders and irritability by replacing breads that contained preservatives such as calcium propionate with a diet that excluded food preservatives. The children's symptoms improved significantly, when the preservative was excluded from their diet. The study concluded that some children have a behavioral toxicity to food preservatives.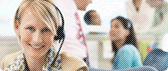 Contact Us
TEL: +86-21-50321522
+86-21-50321520  
Fax: +86-21-51069122
Mail: info@chinafooding.com
Web: www.chinafooding.com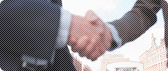 Constantly strive towards:
★ High quality products
★ Professional support
★ Total solution for food
★ Reasonable price
★ Credible friendly cooperation
Fooding Next Exhibitions:
Exhibition: Fi Europe & Ni 2019
Place: Paris, France
Time: 3 - 5 Dec, 2019
Booth No.: 7P39


Links: