How to Use Xanthan Gum as a Thickener
In scientific terms, xanthan gum can be described as a polysaccharide. It consists of a long chain of multiple number of sugars or saccharides. Basically, it is derived from corn syrup with the help of fermentation process. It got its name xanthan from the name of the bacteria Xanthomonas campestris which is used for fermenting the glucose present in the corn syrup. During fermentation, the bacteria breaks down the complex molecules of corn sugar into simple molecules which appear as a colorless viscous matter with properties very similar to that of cornstarch. This substance is referred to as xanthan gum.
Its use as a food thickener may vary slightly with the type of recipe. For recipes with liquid ingredients, you have to mix it in the liquid. It will be better to use a blender for such mixing as xanthan gum may form clumps as soon as it comes into contact with liquid. For every cup of liquid ingredient, you need 1/8 tablespoon of xanthan gum. All you have to do is to get it dissolved in a small amount of liquid that has to be combined with the remaining liquids. In case of sauces and other such recipes, you have to mix it in oil, before adding ingredients like soy milk. Some people directly sprinkle it in soups, while whisking. You may also mix it with a small amount of liquid that has to be added to the soup.
As far as baking is concerned, you have to mix it directly with the flour. Take the dry ingredients in a bowl and combine them with xanthan gum, before adding the wet ingredients. Usually, one teaspoon of xanthan gum is sufficient for every cup of flour, which is used for making cakes and cookies. But, if you intend to make bread, then double the quantity. In other words, two teaspoons will be required per cup of flour meant for making bread and pizza base. In order to increase its effectiveness in baked goods, you have to use a combination of different gluten-free flours.
Apart from the above said tips, you must also go through the manufacturers instructions as well as the method specified in the recipe. You must also know what to use instead of xanthan gum. This will help you when you run out of this ingredient. In such cases, you may opt for xanthan gum substitutes like guar gum, gum arabic, locust bean gum or gum tragacanth. Even though, it is considered safe, xanthan gum may cause side effects like allergies in some people. Symptoms of such allergies include respiratory problems, skin rash etc. This is mostly seen in people who are allergic to its source, which is corn (sometimes, soy or other plant materials may be used as a source). In general, it is said that use of more than 15 grams (daily) of xanthan gum should be avoided. It is also not recommended for pregnant and nursing women and those with intestinal problems like appendicitis. So, use it sparingly and moderately. Otherwise too, large amounts of xanthan gum added to a recipe can make the dish slimy or sticky.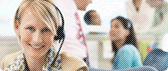 Contact Us
TEL: +86-21-50321522
+86-21-50321520  
Fax: +86-21-51069122
Mail: info@chinafooding.com
Web: www.chinafooding.com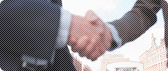 Constantly strive towards:
★ High quality products
★ Professional support
★ Total solution for food
★ Reasonable price
★ Credible friendly cooperation
Fooding Next Exhibitions:
Exhibition: Nutrition & Food ingredients Istanbul 2019
Place: Istanbul, Turkey
Time: 24 - 26 Oct, 2019
Booth No.: TOP 1


Links: