Symptoms of Xanthan Gum Allergy
Xanthan gum is a food thickener substance or agent commonly used in baking products as well as in salad dressings. Also, it is popularly used as a non-separating agent in cosmetic products. Xanthan gum is derived from a bacterium species called xanthomonas campestris, which is the same bacterium that causes black slimy spots on surface of cabbages. Xanthan gum was first discovered by a chemist named Allene Rosalind Jeanes working with United States Department of Agriculture. The product was commercially marketed for the first time around mid 1960s.
Xanthan gum is known as a polysaccharide. In food categorization, it is termed as a food additive and rheology modifier. Xanthan gum is emulsive in nature but is not categorized as an emulsifier. It is popularly used in bakery products, gluten-free foods, ice creams, toothpastes, etc. It is a thickening agent which turns into thick slimy material when mixed with liquids. Xanthan gum maintains its texture consistency under a wide range of temperature conditions.
The xanthomonas campestris bacterium is known for consuming corn sugar. It can therefore be derived that, if you are allergic to corn, then you are most likely to be allergic to xanthan gum too. At times, xanthan gum may have been derived through processing of wheat. If a consumer allergic to gluten happens to consume such a variety of xanthan gum, then he tends to experience a xanthan gum allergy with symptoms very similar to those of a gluten allergy.
There are several symptoms that help identify a xanthan gum allergy. Some of the first observed symptoms are severe intestinal bloating and diarrhea on account of highly laxative properties of xanthan gum. Other symptoms experienced by victims of this allergy include excruciating intestinal cramps, sudden migraine attacks, temporary hike in the blood pressure, skin irritation, runny nose, sore and itchy eyes, asthma and breathing problems, nausea and vomiting, swelling of tongue and throat, swelling around lips, facial swelling and skin flushing, light-headedness, cough and hoarseness, sneezing and wheezing, etc. It is advisable to rush to the nearest medical facility for taking anti-allergic treatment as soon as the problem is detected.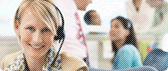 Contact Us
TEL: +86-21-50321522
+86-21-50321520  
Fax: +86-21-51069122
Mail: info@chinafooding.com
Web: www.chinafooding.com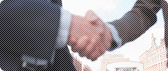 Constantly strive towards:
★ High quality products
★ Professional support
★ Total solution for food
★ Reasonable price
★ Credible friendly cooperation
Fooding Next Exhibitions:
Exhibition: Fi Europe & Ni 2019
Place: Paris, France
Time: 3 - 5 Dec, 2019
Booth No.: 7P39


Links: