What Are the Positive Effeces of Sodium Alginate?
Sodium alginate is an abundant substance that has many applications in the food industry. In addition, alginate functions as a dietary fiber and has potential medical applications. Before attempting to use sodium alginate to treat a medical condition, consult a licensed health-care practitioner.
Heartburn Remedy
A Prospective Pilot Study," researchers conclude that sodium alginate is an important component in an alternative treatment for dyspepsia, or heartburn. The study, conducted at the Molinette Hospital in Turin, Italy, and published in 2009, states that a blend of sodium alginate, sodium bicarbonate and other ingredients relieves heartburn through synergistic action. Synergy means that each ingredient is more effective when working together with other compounds instead of being taken alone. Alginates function in the formulation is to buffer gastric acid, making it less painful and irritating to the linings of the digestive system.
Weight Loss Aid
A research study conducted at Newcastle University in the United kingdom shows that sodium alginate is useful in treating obesity. The study, published in 2010, demonstrates that alginate reduces the fat absorption of the body by more than 75 percent. It is more effective than most anti-obesity remedies available without a prescription, according to the study. Researchers are experimenting by adding the product to breads in an attempt to make foods that aid weight loss when you eat them. Sodium alginates dietary fiber might provide other health benefits and makes bread taste better, according to a blind taste test conducted at Newcastle.
Extend Shelf Life
Sodium alginate is useful in extending the shelf life of manufactured food products. In "Food Stabilisers, Thickeners and Gelling Agents," author Alan Imeson says that alginate binds and retains water in food, keeping products soft and moist for longer periods of time compared with foods that do not include alginate. Baked goods such as breads, cakes and soft cookies benefit from the addition of alginate to their recipes, as it prevents starch from breaking down and slows their aging on grocery shelves. Imeson elaborates that alginate use is spreading worldwide despite a trend in some markets to use less-processed and additive-free foods. This is because alginate meets the convenience needs for many consumers and food producers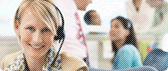 Contact Us
TEL: +86-21-50321522
+86-21-50321520  
Fax: +86-21-51069122
Mail: info@chinafooding.com
Web: www.chinafooding.com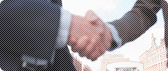 Constantly strive towards:
★ High quality products
★ Professional support
★ Total solution for food
★ Reasonable price
★ Credible friendly cooperation
Fooding Next Exhibitions:
Exhibition: Nutrition & Food ingredients Istanbul 2019
Place: Istanbul, Turkey
Time: 24 - 26 Oct, 2019
Booth No.: TOP 1


Links: