How is the safety of food additives evaluated in Europe?
All food additives must have not only a demonstrated useful purpose but also a thorough and rigorous scientific safety evaluation before they can be approved for use. The main committee that evaluate safety in Europe is the EU Scientific Committee on Food (SCF). Also at the international level there is a Joint Expert Committee, from the Food and Agriculture Organisation (FAO) and the World Health Organisation (WHO), on Food Additives (JECFA).
Assessments are based on reviews of all available toxicological data, including observations in humans and in animal models. From the available data, a maximum level of an additive that has no demonstrable toxic effect is determined. This is called the o-observed-adverse-effect level (NOAEL) and is used to determine the Acceptable Daily Intake (ADI) figure for each food additive. The ADI provides a large margin of safety and refers to the amount of a food additive that can be taken daily in the diet, over a lifetime, without any health.
The SCF encourages the lowest possible levels of use of an additive in a food. To ensure that people do not exceed the ADI by consuming too much of, or too many, products containing a particular additive, the EU legislation requires that intake studies be done to look at the ranges of intakes across a population and to address any changes in consumption patterns.
If a daily intake occasionally exceeds the ADI, it is unlikely that any harm will result because of the large built-in 100-fold safety margin. However, if an intake figure indicated that the ADI might be exceeded by particular sectors of the population, the Comission would assess the need to review levels in foods or reduce the range of foods in which the additive is permitted.
The Codex Alimentarius Commission, a joint FAO/WHO activity which develops guidelines for food safety globally, is also drawing up new General Standards for Food Additives (GSFA), with the aim of establishing a harmonised, workable and indisputable international standard for world trade. Only those additives that have been evaluated by the JECFA are included.
Thanks to strict regulation and thorough testing, food additives can be considered as safe elements in our diet that are contributing to the rapid evolution of the food supply in Europe and throughout the world. Foodchem is a manufacturer of exporting variety kinds of food additives, it is specialize is this line for so many years.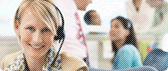 Contact Us
TEL: +86-21-50321522
+86-21-50321520  
Fax: +86-21-51069122
Mail: info@chinafooding.com
Web: www.chinafooding.com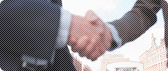 Constantly strive towards:
★ High quality products
★ Professional support
★ Total solution for food
★ Reasonable price
★ Credible friendly cooperation
Fooding Next Exhibitions:
Exhibition: Nutrition & Food ingredients Istanbul 2019
Place: Istanbul, Turkey
Time: 24 - 26 Oct, 2019
Booth No.: TOP 1


Links: