About Antioxidants in Treating Asthma- Foodchem- Food additives supplier
According to the Merck Manual, more than 20 million Americans have asthma. Asthma is a respiratory disease caused by inflammation and swelling of the airways. Research suggests that antioxidants may help treat and prevent asthma. Food additives Antioxidants such as flavonoids and vitamins A,C and E can help neutralize harmful free radicals--unstable molecules that cause damage to cells--and protect against inflammation and degenerative disease. The researchers found that a low intake of vitamins A and C may significantly increase the risk of asthma.
Vitamin C
Research suggests that supplementing with up to 2 grams of vitamin C, also known as ascorbic acid, may help treat asthma symptoms. Several double-blind trials published in Annals of Allergy and Respiratory Medicine found that vitamin C supplementation can prevent asthma attacks triggered by exercise.
Vitamin E
Exposure to the air pollutant ozone can trigger an asthma attack. A 2001 study published in Archives of Environmental Health reports that supplementing with vitamins E and C may help prevent asthma attacks triggered by air pollutants. Another study published in the American Journal of Respiratory and Critical Care Medicine found that low levels of vitamin E in mothers during pregnancy can increase the risk of their children developing asthma. The study authors suggest that vitamin E supplementation during pregnancy may reduce the risk of childhood asthma.
Beta-Carotene and Lycopene
Beta-carotene and lycopene are carotenoid precursors to vitamin A. Two double blind studies published in Annals of Allergy and Respiratory Medicine and Allergy were conducted by researchers at Rabin Medical Center, Israel. The researchers found that taking beta-carotene or lycopene daily can prevent asthma attacks triggered by exercise. The study authors suggest that beta carotene and lycopene may have an antioxidative protective effect against exercises induced asthma.
Pycnogenol
Pycnogenol, derived from maritime pine bark, has antioxidant (Foodchem) flavonoids called proanthocyanidins, or PCOs. A 2004 double-blind study published in the Journal of Asthma found that children supplementing with pycnogenol had improved asthma symptoms and less need for asthma drugs. "The results of this study demonstrate the efficacy of Pycnogenol as an adjunct in the management of mild-to-moderate childhood asthma," the study authors write.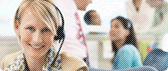 Contact Us
TEL: +86-21-50321522
+86-21-50321520  
Fax: +86-21-51069122
Mail: info@chinafooding.com
Web: www.chinafooding.com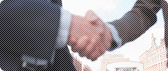 Constantly strive towards:
★ High quality products
★ Professional support
★ Total solution for food
★ Reasonable price
★ Credible friendly cooperation
Fooding Next Exhibitions:
Exhibition: Fi Europe & Ni 2019
Place: Paris, France
Time: 3 - 5 Dec, 2019
Booth No.: 7P39


Links: