How Food Coloring Affects You
Its hard to get away from food coloring; nearly every processed food contains it. Food coloring makes food more attractive, which makes you more likely to buy it, so manufacturers aren going to stop using it anytime soon. Debates have raged over the safety of food coloring, and certain dyes can have more of an effect on your health than others. The U.S. Food and Drug Administration, or FDA, has approved the use of nine artificial food additives that require certification before use.
Allergies
Any substance can cause allergic reactions in susceptible people. One food coloring in particular, FD&C Yellow No. 5, also known as tartrazine, has a higher potential for causing allergic reactions than others. According to the FDA, fewer than one in 10,000 people may develop hives after consuming products containing this dye. Yellow No. 5 is one of the most common food dyes, found in 25 percent of all processed foods, according to the watchdog organization Center for Science in the Public Interest.
Hyperactivity
One of the main debates about food coloring is whether it increases hyperactivity or the development of attention deficit hyperactivity disorder in children. FD&C Yellow No.5 may cause hyperactivity in a small group of preschoolers, the FDA states. Several studies have been conducted on a possible link between hyperactivity and food dyes, including a study conducted by researchers from the University of Southampton in England on 1,873 3-year-old children. The study, reported in the June 2004 issue of "Archives of Disease in Childhood," found that parents detected an increase in hyperactivity when children consumed products containing dyes. Parents reported an increase in children independent of whether they were diagnosed as hyperactive or had allergies. Clinical assessment did not detect a difference in behavior.
Cancer Concerns
Concerns over the possibility that food coloring could cause cancer have also raged for years. The Center for Science in the Public Interest reports that several dyes, including Green No. 3, Red No. 40 and Yellow No. 6 have been linked with different types of cancer in rats and mice, including bladder tumors and adrenal and testicular cancers. No human studies have shown a link between food dyes and cancer.
Its difficult to avoid food coloring unless you grow and process all your food at home. Manufacturers must list certified food colorings on product labels, so you can avoid these if you have significant reactions to them. Watchdog groups continue to pressure the FDA for more thorough testing on food additives, including food dyes.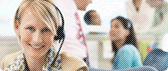 Contact Us
TEL: +86-21-50321522
+86-21-50321520  
Fax: +86-21-51069122
Mail: info@chinafooding.com
Web: www.chinafooding.com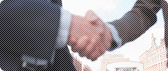 Constantly strive towards:
★ High quality products
★ Professional support
★ Total solution for food
★ Reasonable price
★ Credible friendly cooperation
Fooding Next Exhibitions:
Exhibition: Fi Europe & Ni 2019
Place: Paris, France
Time: 3 - 5 Dec, 2019
Booth No.: 7P39


Links: