The Nutrition of Inositol
Inositol is a nutrition enhancer that is found in all the tissues in the body, but it is concentrated in the brain and heart. It has many functions in the body, but researchers think its most important functions deal with muscle and nerve conduction. Inositol is also a primary component in the make-up of the neurotransmitter serotonin, which is why studies focus on its role in treating depression. Although inositol is generally considered safe, talk to your doctor before starting this supplement to ensure your safety.
Inositol is found in many different foods. You can get it in your diet from nuts, seeds, beans and citrus fruits. These foods contain a nutrient called phytic acid that converts to inositol when acted upon by the bacteria in the intestine, according to New York University Langone Medical Center. No long-term studies were conducted on the safety of this supplement, but it is generally regarded as safe. There is no recommended daily intake for inositol, but studies have used up to 18 g to elicit therapeutic effects.
Inositol has shown promise in reversing the symptoms of two related conditions: polycystic ovary syndrome and metabolic syndrome. In a study published in the "European Review for Medical and Pharmacological Studies," 136 women were given 100 mg of inositol twice per day and their frequency of ovulation increased when compared to the placebo group. Likewise, a study published in the journal "Menopause" focused on women who were postmenopausal and had metabolic syndrome.
Inositol studies into cancer treatment have not moved past the animal and test tube phases. Studies into cancer of the pancreas, breast, prostate and colon look promising because this nutrient seems to stop the blood supply that forms to support cancer cells, according to the American Cancer Society. It also starts a chain reaction process that eventually leads to the death of cancer cells. Inositol may help chemotherapy drugs work more efficiently. However, none of these theories have study results for human participants, so the practical application of inositol to cancer patients is questionable.
This nutrient also shows a great deal of promise in the area of mental illness, particularly in the case of depression. In a study published in "European Neuropsychopharmacology," depressed participants were given 12 g of inositol per day and showed improved symptoms after four weeks. However, a follow-up study failed to show any benefit. In a small study for bipolar disorder, the nutrient failed as an effective treatment, but it did show some promise in a study for panic disorder.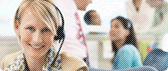 Contact Us
TEL: +86-21-50321522
+86-21-50321520  
Fax: +86-21-51069122
Mail: info@chinafooding.com
Web: www.chinafooding.com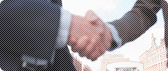 Constantly strive towards:
★ High quality products
★ Professional support
★ Total solution for food
★ Reasonable price
★ Credible friendly cooperation
Fooding Next Exhibitions:
Exhibition: Fi Europe & Ni 2019
Place: Paris, France
Time: 3 - 5 Dec, 2019
Booth No.: 7P39


Links: