Health Benefits of Flaxseed Oil
Flaxseed oil contains alphalinolenic acid, or ALA, which the body converts into omega-3 fatty acids. If you can eat fish, you may find flaxseed oil to be a viable alternative for obtaining fatty acids. Be aware that flaxseed oil supplements may cause adverse interactions with some medications, including blood thinners, oral contraceptives and treatments for diabetes.
Improving Cholesterol
According to the University of Maryland Medical Center, a diet containing ALA and "a healthy balance between omega-3 and omega-6 fatty acids" is associated with increased HDL, the "good" cholesterol. Because flaxseed oil contains ALA, and because ALA is a biological precursor to omega-3 fatty acids, flaxseed oil may have a beneficial effect on cholesterol. However, human studies of the effect of flaxseed oil on cholesterol show mixed results.
Preventing Heart Disease
A diet high in ALA-rich foods like flaxseed oil may reduce recurrence of heart disease, according to the University of Maryland Medical Center. This is primarily because a diet high in monounsaturated and polyunsaturated fats, like the omega-3 fatty acids your body produces from ALA, is associated with lowered risk of heart disease. ALA may play other roles in preventing and treating heart disease, such as reducing the "stickiness" of platelets and the risk of arrhythmia as well as promoting the overall health of your blood vessels.
Inflammatory Bowel Disease
Omega-3 fatty acids from flaxseed oil may be beneficial to those suffering from inflammatory bowel disease, according to the University of Maryland Medical Center.
Reducing Symptoms of Sjogrens Syndrome
The University of Maryland Medical Center notes a small study that indicates taking 1 to 2 g of flaxseed daily may improve dry eye symptoms associated with the autoimmune condition Sjogrens syndrome.
Slowing the Spread of Prostate Cancer
According to the Mayo Clinic, some preliminary studies involving oil supplements and a low-fat diet showed decreased levels of prostate-specific antigen, or PSA, in prostate cancer patients and men with enlarged prostate glands. A decline in PSA levels can indicate that the spread of prostate cancer has slowed. Its not clear that the reduction in dietary fats was not the reason for the lower PSA levels.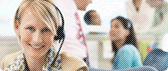 Contact Us
TEL: +86-21-50321522
+86-21-50321520  
Fax: +86-21-51069122
Mail: info@chinafooding.com
Web: www.chinafooding.com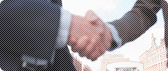 Constantly strive towards:
★ High quality products
★ Professional support
★ Total solution for food
★ Reasonable price
★ Credible friendly cooperation
Fooding Next Exhibitions:
Exhibition: Nutrition & Food ingredients Istanbul 2019
Place: Istanbul, Turkey
Time: 24 - 26 Oct, 2019
Booth No.: TOP 1


Links: