Side Effects of Excessive Use of Flaxseed Oil
Flaxseed oil is derived from the flaxseed plant, called Linum usitatissimum, says the University of Maryland Medical Center. The oil contains both omega-3 and omega-6 fatty acids, which the body uses for a variety of purposes. In small amounts, flaxseed oil may contain beneficial properties, but excessive use can lead to health problems.
Bleeding Problems
Excessive amounts of flaxseed oil may cause problems with bleeding. According to FloraHealth.com, if large amounts of flaxseed oil are present in the diet without proper amounts of omega-6 fatty acids, blood vessels and capillaries can become weak and nosebleeds can become frequent, along with other bleeding problems. To prevent this from occurring, flaxseed oil blends that contain sunflower and other oils should be consumed to ensure a healthy blend of oils.
Prostate Cancer and Macular Degeneration
Flaxseed oil is high in the fatty acid alpha-linolenic acid, or ALA. The University of Maryland Medical Center states that ALA may be related to an increased risk of developing prostate cancer in men. More research is necessary for a definitive link between the two, but men who have been diagnosed with prostate cancer should consume other fatty acids and not ALA. The University of Maryland Medical Center states that macular degeneration, an eye disease, has also been associated with diets high in ALA. Until further research is done on the disease and its link to ALA fatty acids, individuals with the eye disease should avoid ALA sources, including flaxseed oil.
Effects on Blood Sugar
Using flaxseed and flaxseed oil may interfere with blood sugar and medications for blood sugar. Omega-3 fatty acids like the ALA found in flaxseed oil can increase fasting blood sugar levels, necessitating more medication to control blood sugar, says the University of Maryland Medical Center. Individuals on medication like insulin, glucophage, glyburide and glipizide should only use flaxseed oil with caution.
Diarrhea and Intestinal Absorption of Medications
According to the Center for Complementary and Alternative Medicine, or NCCAM, both flaxseed and flaxseed oil can cause diarrhea. Taking flaxseed or the oil at the same time as other oral medications can impair the bodys ability to absorb the medications because of the fiber in the oil, so this supplement should be taken separately, says the NCCAM.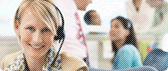 Contact Us
TEL: +86-21-50321522
+86-21-50321520  
Fax: +86-21-51069122
Mail: info@chinafooding.com
Web: www.chinafooding.com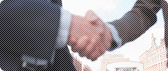 Constantly strive towards:
★ High quality products
★ Professional support
★ Total solution for food
★ Reasonable price
★ Credible friendly cooperation
Fooding Next Exhibitions:
Exhibition: Fi Europe & Ni 2019
Place: Paris, France
Time: 3 - 5 Dec, 2019
Booth No.: 7P39


Links: