Red Yeast Rice and Prescription Drugs
Red yeast rice as a nutrition enhancer is produced by fermenting rice with a special type of yeast known as Monascus purpureus. Red yeast rice and its extract are currently marketed and sold as alternative medicinal foods and supplements to naturally lower cholesterol. While there may be some evidence to these cholesterol-lowering claims, you should always talk to a physician before attempting to treat or prevent a health complication using an alternative approach.
Red yeast was originally used in ancient Chinese cultures as both a food product and in traditional medicine, with several purported benefits, including gastrointestinal relief and blood circulation. According to the University of Maryland Medical Center, red yeast rice contains a chemical called monacolin K, which is structurally similar to the prescription drug lovastatin, which is used to lower cholesterol. Statins, like monacolin K, block the synthesis of cholesterol in the liver, which helps to reduce "bad" LDL cholesterol levels and increase "good" HDL levels.
Monacolin K, the active ingredient in red yeast rice, inhibits the same enzymes in the liver that other prescription statins, like Lipitor, inhibit. Due to an enhanced effect, red yeast rice should not be taken in conjunction with other cholesterol-lowering prescription drugs. According to Drugs.com, red yeast rice should also not be taken with cyclosporine or grapefruit juice because of the potential for muscle and liver damage.
In 2007 the U.S. Food and Drug Administration, or FDA, warned consumers to stay away from all red yeast rice products sold on the Internet because they contained a lovastatin, which is considered a prescription drug. The FDA warned all manufacturers and distributors to stop marketing and selling their red yeast rice products as dietary alternatives to lower cholesterol. As a result, most red yeast rice products in the U.S. now contain a minimal or negligible amount of lovastatin.
Monascus purpureus, the yeast used to produce red yeast rice, produces a toxic chemical called mycotoxin citrinin. According to MedlinePlus, citrinin may be toxic and cause damage to your kidneys. Other reported side effects of red yeast rice include heartburn, bloating, gas, headache, dizziness and muscle pain. As recommended by the FDA, you should always talk to your doctor prior to taking any alternative supplements like red yeast rice.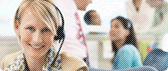 Contact Us
TEL: +86-21-50321522
+86-21-50321520  
Fax: +86-21-51069122
Mail: info@chinafooding.com
Web: www.chinafooding.com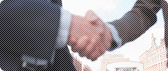 Constantly strive towards:
★ High quality products
★ Professional support
★ Total solution for food
★ Reasonable price
★ Credible friendly cooperation
Fooding Next Exhibitions:
Exhibition: Fi Europe & Ni 2019
Place: Paris, France
Time: 3 - 5 Dec, 2019
Booth No.: 7P39


Links: