Erythritol Toxicity
Erythritol is a type of sugar alcohol that is approved for use as a sweetener and food additive in the United States and European Union. Erythritol occurs naturally in fermented foods and some fruits from glucose, and is almost as sweet as sugar. Sugar alcohols generally contain fewer calories than sucrose and do not cause some of the problems as sugar does with chronic use, such as elevated blood sugar levels. Although erythritol isn entirely absorbed by your body, some side effects may still occur.
Gastrointestinal Distress
Erythritol is absorbed into your blood stream, but does not readily enter any of your bodys cells and is usually excreted through your urine. Large amounts of erythritol ingestion may cause gastrointestinal distress due to your bodys inability to process sugar alcohols efficiently. Symptoms of gastrointestinal distress related to erythritol ingestion include nausea, stomach cramps, vomiting, headache and diarrhea.
Laxitive Effect
Erythritol, in large quantities, can cause a laxative effect, increasing the frequency of bowel movements associated with a softening of your stool. This occurs when your bodys natural absorption threshold is crossed so that more erythritol is present in your digestive tract than your body is able to process. However, erythritol isn as likely to cause gas and bloating associated with the laxative effect because it is more difficult for the natural bacteria in your intestines to digest.
Allergic Reaction
Some individuals may experience an allergic reaction to erythritol ingestion. According to a March 2000 case study published in "The Journal of Dermatology," erythritol ingestion may cause allergic urticaria, or hives, that are associated with itching and a swelling of the skin. Other symptoms of an allergic reaction to sugar alcohols include a swelling of your face and neck, increased sweating, nausea, increased blood pressure and difficulty breathing. An allergic reaction is a medical emergency, seek medical attention immediately if you experience an allergy to erythritol.
Although erythritol is generally considered safe for the majority of the population, certain individuals with intestinal disorders and diseases should avoid using erythritol as a sugar substitute. Individuals who suffer from irritable bowel syndrome, or IBS, as well as various types of intestinal cancer should not use erythritol as a food additive due to the risk of an increase in the severity of side effects associated with these conditions.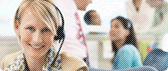 Contact Us
TEL: +86-21-50321522
+86-21-50321520  
Fax: +86-21-51069122
Mail: info@chinafooding.com
Web: www.chinafooding.com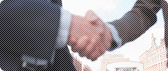 Constantly strive towards:
★ High quality products
★ Professional support
★ Total solution for food
★ Reasonable price
★ Credible friendly cooperation
Fooding Next Exhibitions:
Exhibition: Fi Europe & Ni 2019
Place: Paris, France
Time: 3 - 5 Dec, 2019
Booth No.: 7P39


Links: