Soft Drinks with Potassium Citrate
Potassium citrate, an ingredient in many soft drinks, is a natural potassium salt that comes from the citric acid of citrus fruits. It acts as an acidity regulator. Citrates and citric acid are in many foods and also exist in the body. Potassium citrates are used medicinally as a diuretic, to reduce acidity in urine, as a potassium supplement and to control kidney stones resulting from uric acid.
Cola Soft Drinks
Though some diet colas have moderate amounts of potassium citrates, most dark colas have little or none, according to a study published in 2010 in "The Journal of Urology" by Dr. Brian Eisner and others. According to the product nutrition division of Coca-Cola, potassium citrate serves as a buffering agent to help regulate tartness, which is less necessary with sweet cola drinks made with high fructose corn syrup and sucrose.
Lemon-Lime Soft Drinks
Charles Leiper Grigg, who worked in the carbonated beverage manufacturing business in St. Louis, had created two orange sodas, but because of competition with Orange Crush, he decided to focus on lemon-lime flavors. In 1929 he invented a new carbonated drink called "Bib-Label Lithiated Lemon-Lime Sodas," which eventually became 7Up, according to Solar Navigators history of 7Up.
Other Citrus-Flavored Soft Drinks
Citrus-flavored soft drinks contain citric acid or potassium citrate, which comes from citric acids. The drinks in this category include orange sodas, such as Slice Caffeine Free Orange Soda, Fanta Zero Orange and Shasta Diet Orange Soda; Fresca Grapefruit-Flavored soda; and mixed citrus-flavored Diet Mountain Dew and Caffeine Free Diet Mountain Dew. Citrus sodas that do not have potassium citrate use citric acid or sodium citrate instead.
Fruit-flavored sodas such as Fresca Black Cherry and Fresca Peach, as well as Sierra Mist Cranberry Splash and Diet Sierra Mist Ruby Splash, contain potassium citrate. So do some ginger ales, including Vernors Ginger and Diet Ginger sodas and Hansen Beverage Diet Ginger Ale Soda. These and other soft drinks that contain potassium citrate may be beneficial by helping people avoid kidney stones and gout. Dr. Brian Eisner, lead researcher for a study suggesting that citrates in many carbonated citrus drinks can inhibit kidney-stone growth, says he is not advocating that people at risk for kidney stones should consume diet soda.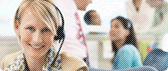 Contact Us
TEL: +86-21-50321522
+86-21-50321520  
Fax: +86-21-51069122
Mail: info@chinafooding.com
Web: www.chinafooding.com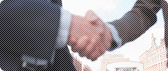 Constantly strive towards:
★ High quality products
★ Professional support
★ Total solution for food
★ Reasonable price
★ Credible friendly cooperation
Fooding Next Exhibitions:
Exhibition: Fi Europe & Ni 2019
Place: Paris, France
Time: 3 - 5 Dec, 2019
Booth No.: 7P39


Links: