Stevia Varieties
There are three basic varieties of Stevia extract available for purchase in the United States: powder, liquid and leaf. Stevia rebaudiana is a plant found in South America. In the United States, Stevia as a food sweetener is sold and marketed under the brand names Truvia, Stevia in the Raw, SweetLeaf and PureVia. Stevia has no calories, carbohydrates or fat.
Whole Leaf
Whole leaf stevia is available for purchase from health food stores and some supermarkets. The whole leaf form is stevia in the most natural state available. In the wild, natives chew stevia leaves to draw out its sweet taste. Stevia leaves purchased from the store must first be dried. Then, the leaves can be brewed as a tea, blended with other tea leaves, or crushed and used to add flavor to beverages and drinks.
Liquid Stevia
Liquid stevia, or stevia extract, is also available for purchase. There are two varieties of stevia liquid. One type of stevia liquid is made from crushing and boiling the leaves of the stevia plant in water. The other type is made from soaking stevia leaves in distilled water or alcohol. In health food stores stevia extract is sold as a dietary supplement or as a topical agent to be used as an antiseptic or for acne relief. As of 2010, there is no research supporting these uses.
Powdered Stevia
Powdered stevia is the variety sold in most supermarkets. You can usually find stevia in the same aisle as sugar. It is available as a refined, white powder. Stevia is 300 times sweeter than sugar, so a little goes a long way. In the powdered variety, stevia can be used in the same manner as sugar, to flavor beverages or in recipes. As with many sugar substitutes, you may notice a slight aftertaste when using stevia.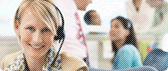 Contact Us
TEL: +86-21-50321522
+86-21-50321520  
Fax: +86-21-51069122
Mail: info@chinafooding.com
Web: www.chinafooding.com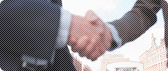 Constantly strive towards:
★ High quality products
★ Professional support
★ Total solution for food
★ Reasonable price
★ Credible friendly cooperation
Fooding Next Exhibitions:
Exhibition: Fi Europe & Ni 2019
Place: Paris, France
Time: 3 - 5 Dec, 2019
Booth No.: 7P39


Links: