Taurine Supplement Dosage And Fatigue
Taurine, a nutrition enhancer, is the most abundant free amino acid in your heart and helps lower cholesterol levels by assisting with the formation of bile. Taurine also provides anti-inflammatory benefits and regulates fluid balance. Popular among athletes, this amino acid may help prevent muscular fatigue.
A study published in the July 2011 issue of the "British Journal of Surgery" found that taurine supplementation improved symptoms of fatigue in sleep-deprived surgeons. In the study, surgeons-in-training were deprived of sleep on three occasions and given 150 milligrams of caffeine along with 2 grams of taurine before performing a simulated surgical procedure. Results showed that the combination of caffeine with taurine improved reaction time and decreased sleepiness.
Nutrient supplementation significantly improved exercise endurance in a study of laboratory animals published in the April 2011 issue of the "Scandinavian Journal of Medicine and Science in Sports." In the four-week study, daily doses of 100 milligrams per kilogram body weight of taurine, along with alpha-lipoic acid, acetyl-l-carnitine, biotin, nicotinamide, riboflavin, pyridoxine, creatine, resveratrol and coenzyme Q10 increased running distances. Supplementation also increased levels of enzymes involved in generating energy, increased antioxidant capacity and decreased oxidation. Researchers concluded that supplementation with taurine and other nutrients that support energy production is effective at improving athletic performance and recovery from physical fatigue.
Researchers at the School of Human Movement, Recreation and Performance, Victoria University, Melbourne, Australia demonstrated that taurine supplementation increased force of muscle contraction by as much as 19 percent in laboratory animals. Taurine also decreased muscle fatigue by 12 percent, increased muscle endurance by 12 percent and maintained the improvement for one hour while muscle force in the control group declined.
Taurine is listed among top supplements for improving energy levels in nutritionist Jonny Bowdens book "The 150 Most Effective Ways to Boost Your Energy: The Surprising Unbiased Truth About Using Nutrition, Exercise, Supplements, Stress Relief and Personal Empowerment to Stay Energized All Day." While evidence for taurines energy-improving benefits is mixed, says Bowden, some preliminary research shows that taurine depletion leads to low energy levels and taurine supplementation improves athletic endurance. Taurine might also decrease visual fatigue from long study or work sessions.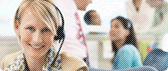 Contact Us
TEL: +86-21-50321522
+86-21-50321520  
Fax: +86-21-51069122
Mail: info@chinafooding.com
Web: www.chinafooding.com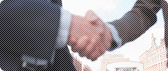 Constantly strive towards:
★ High quality products
★ Professional support
★ Total solution for food
★ Reasonable price
★ Credible friendly cooperation
Fooding Next Exhibitions:
Exhibition: Fi Europe & Ni 2019
Place: Paris, France
Time: 3 - 5 Dec, 2019
Booth No.: 7P39


Links: