Does Calcium Ascorbate Affect Adderall?
Calcium ascorbate is a calcium salt of ascorbic acid, vitamin C. Adderall is an amphetamine used to treat neuropsychiatric disorders, such as attention deficit hyperactivity disorder. Do not take calcium ascorbate or any other supplements or foods containing vitamin C at the same time as Adderall. Vitamin C impairs your bodys ability to absorb Adderall.
Adderall contains the drugs dextroamphetamine and amphetamine. Adderall stimulates the central nervous system, your brain. Adderall is mainly prescribed to treat attention deficit hyperactivity disorder, ADHD, and narcolepsy. Your doctor may prescribe Adderall for other purposes. Adderall, and other amphetamines, work by increasing the levels of the neurotransmitters dopamine, serotonin, glutamate and norepinephrine in your brain.
Calcium ascorbate is one of many salts of vitamin C and a mineral included in dietary supplements. Mineral ascorbates have a high level of absorption by your body. Vitamin C has many function in your body, and must be obtained in sufficient amounts from foods. Vitamin C participates in the maintenance of blood vessels and connective tissue, energy production, production of neurotransmitters, fat metabolism and cholesterol metabolism, according to the Linus Pauling Institute.
Vitamin C interferes with the enzymes that transport Adderall from your intestines into your blood stream. If your body cannot absorb sufficient amounts of Adderall, it will be ineffective in treating the disorder for which it was prescribed. Beverages, especially fruit juices, may contain vitamin C and should not be taken along with Adderall. Some sports drinks may also contain vitamin C. Fruits, especially citrus, contain high levels of vitamin C and should be avoided. Many vegetables, including potatoes, bell peppers and vegetables from the cabbage family also contain high levels of vitamin C. It is not necessarily to avoid these foods entirely, only within an hour, before or after, of taking your dose of Adderall.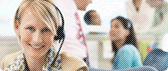 Contact Us
TEL: +86-21-50321522
+86-21-50321520  
Fax: +86-21-51069122
Mail: info@chinafooding.com
Web: www.chinafooding.com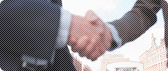 Constantly strive towards:
★ High quality products
★ Professional support
★ Total solution for food
★ Reasonable price
★ Credible friendly cooperation
Fooding Next Exhibitions:
Exhibition: Nutrition & Food ingredients Istanbul 2019
Place: Istanbul, Turkey
Time: 24 - 26 Oct, 2019
Booth No.: TOP 1


Links: