Potassium Sorbate for Pregnancy
Potassium sorbate as a preservative is used by beer makers to help inhibit the growth and formation of excess yeast. It may also be used to treat yeast infections when it is not appropriate to use over-the-counter medications. Potassium sorbate wipes can be used to cleanse and freshen your vaginal area as well. Ask your doctor before using potassium sorbate to treat a yeast infection because she may want to examine you to make sure that you truly have an infection and not another problem.
You are more likely to get a yeast infection during pregnancy than at any other time in your life. They are most common during the second trimester and can be more uncomfortable than if you were not pregnant. Over-the-counter yeast infection medications may cause harm to your unborn baby and are not recommended for use while pregnant. If you have thick, white, cottage cheese-like discharge, a yeasty vaginal odor, pain when urinating, redness or itching, you may have a yeast infection. Untreated yeast infections can be passed to your baby during delivery, which can lead to a condition called thrush.
You should not douche during pregnancy because it can cause harm to your unborn baby and may also lead to the development of a yeast infection. If you are feeling unclean in your vaginal area, plain soap and water can help you feel more fresh and clean. Do not use potassium sorbate wipes for cleansing purposes without speaking to your doctor first. Your vagina naturally cleans itself, but your body changes during pregnancy, and you may cause more harm than good by using the solution if you do not have a yeast infection.
If you have received the go-ahead from your doctor to use potassium sorbate to treat your yeast infection, you can administer the treatment at home. The Boston Womens Health Book Collective, creators of the popular book "Our Bodies, Ourselves: A New Edition for a New Era," reports that you can soak a tampon in 3-percent potassium sorbate solution and insert it into your vagina at night and take out when you get up in the morning. If you are uncomfortable using a tampon, ask your doctor about Nystatin, a medication that has been shown to be safe for use during pregnancy.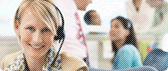 Contact Us
TEL: +86-21-50321522
+86-21-50321520  
Fax: +86-21-51069122
Mail: info@chinafooding.com
Web: www.chinafooding.com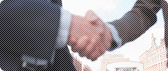 Constantly strive towards:
★ High quality products
★ Professional support
★ Total solution for food
★ Reasonable price
★ Credible friendly cooperation
Fooding Next Exhibitions:
Exhibition: Nutrition & Food ingredients Istanbul 2019
Place: Istanbul, Turkey
Time: 24 - 26 Oct, 2019
Booth No.: TOP 1


Links: