Glucosamine Health Food Supplements Information
Glucosamine is a compound produced naturally in the body from glucose and the amino acid glutamine. Glucosamine is a precursor of glycosaminoglycan, a molecule used in the formation and repair of cartilage and other body tissues. Natural production of glucosamine declines with age. Glucosamine is a popular nutrition supplement marketed to promote joint health and is known by several names including glucosamine sulphate, glucosamine hydrochloride, n-acetyl glucosamine and chitosamine.
Glucosamine as a nutrition enhancer is often taken to help prevent cartilage degeneration and treat osteoarthritis. T.E. Towheed and colleagues at Queens University, Ontario, carried out a systematic review of relevant studies and reported conflicting results: some studies found an improvement with glucosamine while others did not. However, practically all studies reported no adverse effects associated with glucosamine. Another recent review reported in "Drugs and Aging," analyzed the evidence regarding supplementation with glucosamine and chondroitin sulfate for osteoarthritis and found that while it is unsure whether the compounds are effective for pain reduction, the evidence was strong that both glucosamine and chondroitin sulfate may interfere with progression of osteoarthritis.
While it is sometimes claimed that glucosamine might be able to restore articular cartilage in patients with damaged or osteoarthritic joints, an article in the April 2009 issue of the "Journal of Orthopaedic Surgery-Hong Kong," reports that the scientific evidence for this is weak. The authors note that while in vitro, glucosamine can increase the synthesis of proteins important in cartilage, there is no evidence showing that in the body glucosamine supplementation increases the production of cartilage proteins.
The usual recommended dose of glucosamine salts is 1,500 mg per day, taken as three 500 mg doses with food throughout the day for one to three months. A single 1.5 g dose daily can also be used.Dietary supplements should only be taken under the supervision of a health care provider. Glucosamine sulfate may contain high levels of sodium and potassium and thus people with electrolyte imbalances, kidney problems or hypertension should be cautious. Glucosamine may interfere with insulin sensitivity and is not advised for diabetics. While scientific evidence in favor of glucosamine is not conclusive, glucosamine is still recommended by many health care providers to help with joint problems. If you want to try glucosamine you should supplement for one to three months and continue if improvement is noticed.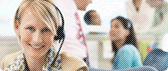 Contact Us
TEL: +86-21-50321522
+86-21-50321520  
Fax: +86-21-51069122
Mail: info@chinafooding.com
Web: www.chinafooding.com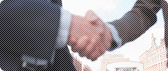 Constantly strive towards:
★ High quality products
★ Professional support
★ Total solution for food
★ Reasonable price
★ Credible friendly cooperation
Fooding Next Exhibitions:
Exhibition: FIA 2019 Thailand
Place: Bangkok, Thailand
Time: 11 - 13 Sep, 2019
Booth No.: D2


Links: