Online Food Additives Supplier in China
Nowdays online shopping is more and more popular in China and abroad. If you want you can get everything by online shopping, even the food additives. Generally speaking we often shopping online by Alibaba and Tao bao. There are many food additives suppliers on the line and waiting for inquiry. As we all know food additives are more and more important for us in nowdays, we will use it everyday to keep the food fresh and other fuctions.

Food manufacturers use additives to make foods more desirable and safe for human consumption. The most important food characteristics affected by additives include flavor, color, stability, texture, spoilage resistance and nutrient fortification. In China, Classified by function, the most common food additives are artificial colors and artificial flavors. So if you want you can search it on the line and shopping it on the line.
Food additives can serve many different purposes. Preservatives act to prevent bacterial spoilage that can lead to food wastage or food poisoning. This is important for foods that are transported from distant areas of the world, or for foods that will not be eaten immediately. Coloring agents are added to foods to add color to the end product. You may see these additives in baked cookies, pies, and cakes. Sweeteners such as aspartame, saccharin, stevia, and sugar alcohols add sweetness to foods without the calories. Other roles of additives include enhancing the appearance of foods.
According to the Food Additives and Ingredients Association (FAIA), additives can only be used in foods after they have been adequately tested, proven to be safe, and added to a list that shows which foods are approved for use. According to FAIA, sometimes an upper limit of the quantity of an additive that can safely be used is included on packaging. If an additive is later shown to potentially cause health problems, it can be withdrawn from approval as a safe substance.
In a word, if you read this essay and then are intersted in online shopping for the food additives, you can search it on the line first and find out the food additives manufacturer you intersted then you must have a detailed knowledge about the product. After this, if you think every thing is ok, you can purchase it online .
Read more: http://www.chinafooding.com/851/Glucosamine_Health_Food_Supplements_Information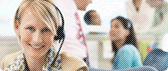 Contact Us
TEL: +86-21-50321522
+86-21-50321520  
Fax: +86-21-51069122
Mail: info@chinafooding.com
Web: www.chinafooding.com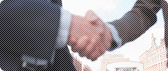 Constantly strive towards:
★ High quality products
★ Professional support
★ Total solution for food
★ Reasonable price
★ Credible friendly cooperation
Fooding Next Exhibitions:
Exhibition: FIA 2019 Thailand
Place: Bangkok, Thailand
Time: 11 - 13 Sep, 2019
Booth No.: D2


Links: