Properties of Wheat Germ Oil
Widely used as a dietary supplement and as an ingredient in cosmetic products, wheat germ oil, known scientifically as triticum vulgare, is extracted from the embryo of the wheat kernel, also known as the wheat germ. Dark amber or brown in color, wheat germ oil has a slightly nutty odor and is prized in particular for its antioxidant properties. Consult a health professional before embarking on a regimen of self-treatment with wheat germ oil or any other herbal remedy.
Active Ingredients
Wheat germ oil is rich in a wide array of vitamins and minerals, including vitamins A, D and E, as well as many B-complex vitamins. The oil is widely considered one of natures best sources of vitamin E, according to Arti Bhatia, author of "Encyclopaedia of Health and Nutrition." The minerals in wheat germ oil include iron and phosphorus. The oil is also an excellent source of fatty acids, including both linoleic and alpha-linolenic acids, which are essential fatty acids, so-called because the body needs them to function properly but cannot produce them on its own. However, among its many bioactive compounds, octacosanol is probably the single most significant ingredient, according to Bhatia.
Ergogenic Properties
Judy Anne Driskell, professor of nutritional science and dietetics at the University of Nebraska-Lincoln and author of "Sports Nutrition: Fats and Proteins," reports that the physiological effects of octacosanol, a key ingredient in wheat germ oil, have been widely studied. She cites in particular the pioneering research of Dr. Thomas K. Cureton, director of the Physical Fitness Institute at the University of Illinois. In one of Curetons 40-plus studies into octacosanols properties, he gave a group of sedentary elderly subjects a single teaspoon of wheat germ oil daily over the course of two months.
Combats Atherosclerotic Disease
In a November 2006 letter to the editors of "Arteriosclerosis, Thrombosis and Vascular Biology," a team of medical researchers at the University of Rome reported on their study into the effects of alpha-linolenic acid on patients with mildly elevated cholesterol levels. Researchers divided a group of 32 test subjects into two groups, one of which received a daily dose of corn oil, which is low in alpha-linolenic acid, and the other receiving wheat germ oil, which is rich in this essential fatty acid. Test subjects receiving the wheat germ oil showed a "parallel reduction of oxidative stress and platelet CD40L expression."
Revitalizes Aging Skin
Wheat germ oils high levels of vitamins A and E, lecithin, essential fatty acids and protein make it a natural for the care of dry and aging skin, according to Joni Loughran, author of "Natural Skin Care." The oil easily penetrates the skin to deliver these nutrients that moisturize, nourish and regenerate. Loughran notes that low percentages of the oil are used in cosmetic formulations primarily because of its strong scent.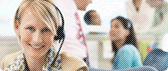 Contact Us
TEL: +86-21-50321522
+86-21-50321520  
Fax: +86-21-51069122
Mail: info@chinafooding.com
Web: www.chinafooding.com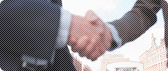 Constantly strive towards:
★ High quality products
★ Professional support
★ Total solution for food
★ Reasonable price
★ Credible friendly cooperation
Fooding Next Exhibitions:
Exhibition: FIA 2019 Thailand
Place: Bangkok, Thailand
Time: 11 - 13 Sep, 2019
Booth No.: D2


Links: