Is Alpha-lipoic Acid Good for Neuropathy?
Alpha-lipoic acid, an antioxidant your body manufactures, is used by every cell to manufacture energy. Scientists have revealed a variety of health benefits of alpha-lipoic acid supplementation for specific conditions, including diabetes, liver ailments, and brain function. Alpha-lipoic acid may also benefit symptoms of neuropathy -- a painful nerve condition often associated with diabetes.
Alpha-lipoic acid provides a diverse array of anti-oxidant and other beneficial effects that protect nerves by reducing toxicity from heavy metal poisoning, quenching free radicals and increasing antioxidant levels, according to a study conducted by scientists at the University of California, Davis Medical Center. Alpha-lipoic acid is particularly helpful for improving certain aspects of diabetes, including blood sugar control, insulin sensitivity and neuropathy.
A study conducted by the School of Pharmacy, University of Southern California, found that alpha-lipoic acid reduces a variety of diabetes-related conditions, including cataract formation, vascular damage and neuropathy. Aside from its nerve-protective anti-oxidant effects, alpha-lipoic acid prevents neuropathy by increasing the transport of glucose out of the blood and into the tissues, thereby preventing the formation of advanced glycation end-products, also known as AGEs, which promote inflammation and tissue damage.
Alpha-lipoic acid has been used by German physicians to treat diabetes since 1959, according to David Rakel, MD, writing in his book "Integrative Medicine." The nutrient preserves nerve function, in part by reducing oxidation of lipids, which form the protective outer insulation around nerve cells, thereby ensuring healthy nerve conduction. Alpha-lipoic acid acts directly as an antioxidant and also helps regenerate other antioxidants.
Higher doses of alpha-lipoic acid are more effective and also may produce diminishing returns and induce more side effects, says Allan Sosin, MD, in his book "Alpha Lipoic Acid: Natures Ultimate Antioxidant." Doses of 600 mg and 1,200 mg per day have been used successfully to treat neuropathy with 600 mg yielding a 12 percent higher response rate than 1,200 mg, in one study. Additionally, the 1,200 mg dose showed a 14 percent greater rate of side effects than the 600 mg dose.
Read more: http://www.totalfoodstuff.net/2012/07/31/potassium-citrate-for-blood-pressure/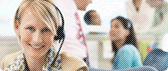 Contact Us
TEL: +86-21-50321522
+86-21-50321520  
Fax: +86-21-51069122
Mail: info@chinafooding.com
Web: www.chinafooding.com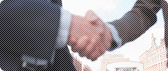 Constantly strive towards:
★ High quality products
★ Professional support
★ Total solution for food
★ Reasonable price
★ Credible friendly cooperation
Fooding Next Exhibitions:
Exhibition: Fi Europe & Ni 2019
Place: Paris, France
Time: 3 - 5 Dec, 2019
Booth No.: 7P39


Links: