Sodium Saccharin supplier in China
Sodium Saccharin is the oldest sweetener. Saccharin was discovered by American scientists in 1878, and was soon accepted by the food industry and consumers. Saccharin sweetness of sucrose 300 to 500 times, it is not absorbed by the human body metabolism, are stable in the food production process. The drawback is poor flavor, after the bitter, which it has limited application. Saccharin sodium organic chemical synthesis products, food additives instead of food, in addition to cause a feeling of sweet taste, no nutritional value to the human body. On the contrary, when you eat more saccharin, will affect the normal secretion of stomach digestive enzymes, reduce the absorption capacity of the small intestine, so that the loss of appetite.
Sodium Saccharin is widely used in the following industries:
1. Food: general cold drinks, jelly, popsicles, pickles, preserves, cakes, preserved fruits, protein, sugar and so on. Sweetened diet used in the food industry and diabetes, the widespread use of synthetic sweet ignorance agent.
2. Feed additives: pig feed, sweet, etc.
3. Chemical industry: toothpaste, shoop saliva, eye drops, etc.
Fooding Group Limited is a Sodium Saccharin supplier in China. Our company lies on Shanghai China. We can promiss the quality of Sodium Saccharin, and provide a cpmpetitive Sodium Saccharin price to the clients. Welcome to our website.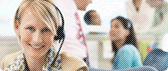 Contact Us
TEL: +86-21-50321522
+86-21-50321520  
Fax: +86-21-51069122
Mail: info@chinafooding.com
Web: www.chinafooding.com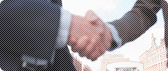 Constantly strive towards:
★ High quality products
★ Professional support
★ Total solution for food
★ Reasonable price
★ Credible friendly cooperation
Fooding Next Exhibitions:
Exhibition: Fi Europe & Ni 2019
Place: Paris, France
Time: 3 - 5 Dec, 2019
Booth No.: 7P39


Links: