Sorbic acid FCC Powder
Sorbic acid is a kind of natural organic compounds used as a food preservative. The traditional route involves sorbic acid malonic acid and trans - butenal condensation. Sorbic acid FCC Powder was isolated in 1859 by distilling rowanberry oil. Sorbic acid and salts, such as sodium sorbic acid ester. This is found in many other foods, such as cheese and bread. Sorbic acid FCC Powder should not be confused with other business, but also named as food additive sorbitol, twain and ascorbic acid.
Sorbic acid FCC Powder is a kind of effective inhibitor most of the growth in mould, yeast and many bacteria. Dosage level will depend on the local legislation, types of food products and shelf life requirements. Sorbic acid FCC Powder can add other ingredients in food processing, added in the form of a blends material composition or application form of immersion bath or spray on the surface of the processed foods. Sorbic acid FCC Powder and its salt widely battery test, including acute, short-term and long-term toxicity/carcinogenicity test, most of the reproductive and teratogenicity research.
Sorbic acid FCC Powder can effectively inhibit the activity of the mould, yeast and aerobic bacteria. In the use of sorbic acid, can directly add, may also be injection or dip. This is because it USES the characteristics of agile. Sorbic sour preservatives, and function. But its the influence of pH value less acidic than benzoic acid and weak, best pH value range than benzoic acid and wide.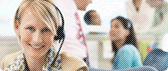 Contact Us
TEL: +86-21-50321522
+86-21-50321520  
Fax: +86-21-51069122
Mail: info@chinafooding.com
Web: www.chinafooding.com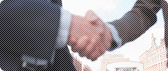 Constantly strive towards:
★ High quality products
★ Professional support
★ Total solution for food
★ Reasonable price
★ Credible friendly cooperation
Fooding Next Exhibitions:
Exhibition: Nutrition & Food ingredients Istanbul 2019
Place: Istanbul, Turkey
Time: 24 - 26 Oct, 2019
Booth No.: TOP 1


Links: