Black pepper essential oil
Aroma of black pepper essential oil is miss just ground Chinese prickly ash, but it is a more complicated prompt green and maybe a little flowers. Black pepper essential oil has a major advantage: it does not stimulate eyes or make you sneeze like ground prickly ash can. This is a middle note and can help collection fleeting Alt and heavy base notes. Black pepper essential oil suits with most other essential oils including other essential oil, citrus fruit and flower oil. Emotion, black pepper oil is exciting and is a good choice, including hybrid aims to help increase alertness and endurance. Black pepper bedtime should avoid.
Black pepper essential oil is plant extract Piper preliminary pepper family family. Oil is the immature red fruit of plants, and white pepper household, is by the same fruit, but berry is completely ripe, the outside layer before drying. Essential oil is by a variety of chemical composition, including the following; A thujone, a kind of pinene, camphene, the Chinese juniper ene, b pinene, a - phellandrene, myrcene, limonene, caryophyllene, b acacia ene, b - bisabolene, and terpinen - 4 - ol linalool.
The health benefits of black pepper essential oil can be attributed to its properties like digestion, diaphoretic, flooding wind, aperient, resisting spasmodic, anti rheumatoid arthritis, resisting bacteria and reverse, antioxidant, etc. So if you want to buy Black pepper essential oil, you should choice Chinafooding.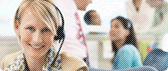 Contact Us
TEL: +86-21-50321522
+86-21-50321520  
Fax: +86-21-51069122
Mail: info@chinafooding.com
Web: www.chinafooding.com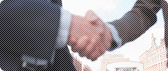 Constantly strive towards:
★ High quality products
★ Professional support
★ Total solution for food
★ Reasonable price
★ Credible friendly cooperation
Fooding Next Exhibitions:
Exhibition: Nutrition & Food ingredients Istanbul 2019
Place: Istanbul, Turkey
Time: 24 - 26 Oct, 2019
Booth No.: TOP 1


Links: