Acesulfame-K knowns as Acesulfame potassium
Acesulfame-K also knowns as Acesulfame potassium or Ace K. Acesulfame-K is a kind of sweetener, always be used in food making and drink producting, but our body can not absorb Acesulfame-K, then it can pass by our urine. So, Acesulfame K is safe, and can not damage our body.
Acesulfame-K is safe but do not eat too much.
Do you need to buy a large number of
Acesulfame K
with a competitive price? Acesulfame K as a food additives has a long time, and when you choose the saleman, you should choose a good reputation suppliers. The Acesulfame-K suppliers should has itself Acesulfame K factory. Now, Fooding is a best Acesulfame K supplier in China.
Fooding
has its own sale group. When you choose Fooding, you will find buy Acesulfame-K food additives in Fooding, everything will be easy.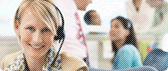 Contact Us
TEL: +86-21-50321522
+86-21-50321520  
Fax: +86-21-51069122
Mail: info@chinafooding.com
Web: www.chinafooding.com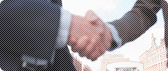 Constantly strive towards:
★ High quality products
★ Professional support
★ Total solution for food
★ Reasonable price
★ Credible friendly cooperation
Fooding Next Exhibitions:
Exhibition: Nutrition & Food ingredients Istanbul 2019
Place: Istanbul, Turkey
Time: 24 - 26 Oct, 2019
Booth No.: TOP 1


Links: