Eggs: not bad for you
To end the dietary debate, researchers at the Harvard University School of Public Health study of egg consumption and a sample of 37,851 men and 80,082 women of cardiovascular disease (CVD) and the association between the risk of stroke.
Adjusting for age, smoking, and other potential cardiovascular disease risk factors, the researchers found no evidence that a significant association between the consumption of eggs, the male or female cardiovascular disease or stroke risk.
However, men and women every day to eat more than one egg 1.08 and 0.82 relative risk (RR) for the development of CVD.


In subgroup analyzes, higher egg consumption seems to be associated with an increase in the risk of cardiovascular disease in patients with diabetes.
For example, men with diabetes every day to eat an egg twice likely to develop CVD compared to those who consume less than a week an egg (RR = 2.02).
Women (RR = 1.49, 95% CI) found similar results.
The researchers believe that the decline may be related to abnormal cholesterol levels, apolipoprotein E, and apolipoprotein C-111 level to improve diabetic patients, due to an increase in transportation risk.


In short, the consumption of up to one egg a day is impossible to have a healthy men and women between the risk of cardiovascular disease or stroke impact.
In addition, participants who consumed more eggs have lower carbohydrate intake.
The researchers believe that the consumption of eggs, instead of carbohydrate-rich foods, cereals, pancakes, pastries, may increase "good" HDL cholesterol, reduce blood glucose and insulin concentration-response.


While an egg contains about 200 mg of cholesterol, and further comprising: including vitamin D (5%), retinol (4%), folic acid (4%), alpha-tocopherol (3%), single-unsaturated fat (3
%), vitamin B12 (3%), vitamin B2 (3%), protein (3%), saturated fat (2.5%), linoleic acid (2%), calcium (1.3%) (1.2%), vitamin B1
, vitamin B2 (1.2%).
Therefore, these beneficial nutrients may re small negative impact on cholesterol.


According to the researchers, the eggs are a good source of nutrition.
An egg contains 6 grams of protein and some healthy unsaturated fats.
Eggs and save memory, choline, lutein and zeaxanthin quality, a good source to prevent vision loss.


The Panel also noted that the average egg have a lot of cholesterol - large egg contains 212 mg cholesterol, single copies of the liver, shrimp, duck comparable - cholesterol does not go straight into the bloodstream, and then into the arterial.
For most people, only a small amount of food cholesterol through the blood have a greater impact on the level of cholesterol in the blood, saturated fat and trans.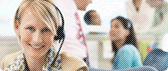 Contact Us
TEL: +86-21-50321522
+86-21-50321520  
Fax: +86-21-51069122
Mail: info@chinafooding.com
Web: www.chinafooding.com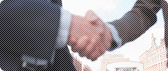 Constantly strive towards:
★ High quality products
★ Professional support
★ Total solution for food
★ Reasonable price
★ Credible friendly cooperation
Fooding Next Exhibitions:
Exhibition: Fi Europe & Ni 2019
Place: Paris, France
Time: 3 - 5 Dec, 2019
Booth No.: 7P39


Links: