Application of Gellan Gum
Gellan gum is a food microbial polysaccharide, can be used as a thickening agent, stabilizer. The gel made of Gellan gum is rich in juice, with good flavor release, and has a melt-in-the-mouth taste.

1. Application in jam
A perfect low-solids jam can be made with 38% solids and 0.2% gellan gum, or 0.8% and 1% if low methoxy gellan gum or carrageenan is used, respectively.

2. Application in multi-layer jelly
Using 0.5% gellan gum and 0.2% xanthan gum, we can make different colors and flavors of multi-layer jelly.

3. Application in artificial food
The use of jelly cold gum for the production of artificial food products is significantly more effective than the use of other food gums, especially for the production of artificial fruit pieces. Gellan gum keeps artificial fruit pieces from melting during sterilisation and retains their characteristic shape during processing, and gellan gum can be moulded to produce a wide variety of colourful animal and plant shapes that no other gelling agent can match.

4. In the filling and pudding in the application of
The main role of gellan gum in confectionary applications is to provide superior texture and structure to the product and to shorten the gel time of starchy gummies.

5. Application in meat products
A study conducted by Providence University, Taiwan, found that 0.5% gellan gum + 1% konjac gum applied to low-fat frankfurters (18% fat content) had the same organoleptic acceptability as high-fat frankfurters (28% fat content), and also had an ideal shelf life, so that the purpose of reducing the fat content of the product could be achieved.

6. Application in pastry and dairy products
Gellan gum is mainly used in dairy products to provide quality gel and consistency, such as the addition of gellan gum to sour milk products can eliminate flocculation and improve the effect of taste, but another water-soluble gel must be added to act as a colloidal protective agent; adding 0.1%-0.2% to soft pastries has the effect of moisturizing, freshness and shape preservation, and can also prevent the aging phenomenon during refrigeration.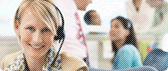 Contact Us
TEL: +86-21-50321522
+86-21-50321520  
Fax: +86-21-51069122
Mail: info@chinafooding.com
Web: www.chinafooding.com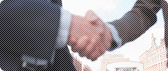 Constantly strive towards:
★ High quality products
★ Professional support
★ Total solution for food
★ Reasonable price
★ Credible friendly cooperation
Fooding Next Exhibitions:
Exhibition: Fi Europe & Ni 2019
Place: Paris, France
Time: 3 - 5 Dec, 2019
Booth No.: 7P39


Links: