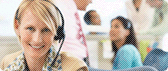 Contact

Us

TEL: +86-21-50321522

+86-21-50321520  

Fax: +86-21-51069122

Mail: info@chinafooding.com

Web: www.chinafooding.com
Constantly strive towards:
★ High quality products
★ Professional support
★ Total solution for food
★ Reasonable price
★ Credible friendly cooperation
Fooding Next Exhibitions:
Exhibition: FI Aisa Indonesia
Place: Jarkata,Indonesia
Time: Oct 15-17
Booth No.: P21
Antioxidants

Home

Antioxidants

Ascorbic Acid Coated
Ascorbic Acid Coated has strong antioxidant properties, can be used as feed additives. When used at high temperatures, Ascorbic Acid Coated shows high utilization and low losses. As pharmaceutical raw materials used in their respective industries and the production of vitamin C capsules premix.
Fooding is a Ascorbic Acid Coated Suppliers in China. You can inquiry Ascorbic Acid Coated price by email us: info@chinafooding.com or leave message on the Fooding web. Fooding ensure you can buy Ascorbic Acid Coated with a good Ascorbic Acid Coated price.


Ascorbic Acid Coated
E No:

E300

CAS No:

50-81-7

Einecs No:

200-066-2

HS Code:

29362700

Specification:

BP 2000 / USP 24 / FCC IV

Routine Packing:

25kg

Place of origin:

China

QC:

Haccp, Kosher, Hala,Iso

Payment terms:

T/T or L/C

Port of dispapch:

Shanghai,Tianjin,Qindao

Applications:

Ascorbic Acid Coated as a food additive in anti-oxidants, widely used in food, medical care and feed.
Item
Specification --BP 2000 / USP 24 / FCC IV

Name
Ascorbic Acid Coated

Appearance
White or almost white granule or granular powder

Clearity and color of solution
Clear,By7

specific oprical rotation
+20.5°~+21.5°+21.0°

Inactive Ingredients
Ethyl Cellulose

Residue on ignition
<0.1%

Mehs size distribution
> 20 mesh < 5%
> 40 mesh 20%
> 60 mesh 60%
> 80 mesh 10%
>100 mesh 5%

Identification
Positive reaction
About Ascorbic Acid Coated:
Ascorbic Acid Coated is the "antioxidants" help protect the body the harmful effects of excessive free radicals. In-house system, Ascorbic Acid Coated can help white blood cells fight infection. Ascorbic Acid Coated helps to reduce capillary fragility, E300 can enhance the body resistance to prevent scurvy, Ascorbic Acid Coated protection to help cure acute and chronic infectious diseases and purpura. As a food additive, Ascorbic Acid Coated is an essential food ingredients present in our food supply.
Ascorbic Acid Coated Application:
Adsorption in the E300 or chewable tablet according to the application, and multi-vitamin and vitamin mineral tablet. Ascorbic Acid Coated: A model for pharmaceutical tablet coating, F-type for aquatic poultry and livestock feed stuff additive premix. Ascorbic Acid Coated has a good condensation, so adding a small building agent, can be made small and high levels of E300 tablet, because fewer agents to shape the use, production E300 film has good stability and colcor, because E300 has good mobility and can get better uniformity of the nitrogen content does not add additional forming agent, the Ascorbic Acid Coated production process easier, thus saving the operating hours, reduce equipment wear and energy consumption. E300 has good stability.