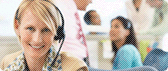 Contact

Us

TEL: +86-21-50321522

+86-21-50321520  

Fax: +86-21-51069122

Mail: info@chinafooding.com

Web: www.chinafooding.com
Constantly strive towards:
★ High quality products
★ Professional support
★ Total solution for food
★ Reasonable price
★ Credible friendly cooperation
Fooding Next Exhibitions:
Exhibition: FI Aisa Indonesia
Place: Jarkata,Indonesia
Time: Oct 15-17
Booth No.: P21
Antioxidants

Home

Antioxidants

Sodium Ascorbate
Sodium Ascorbate can prevent the formation of carcinogenic nitrosamines and elimination of food and beverage color, odor, turbidity and other negative phenomena. Sodium Ascorbate is an important food industry in antioxidants, preservatives, not only to maintain the color and natural flavor of food, but also extend their shelf life, without any side effects.
Fooding is a Sodium Ascorbate Suppliers in China. You can inquiry Sodium Ascorbate price by email us: info@chinafooding.com or leave message on the Fooding web. Fooding ensure you can buy Sodium Ascorbate with a good Sodium Ascorbate price.


Sodium Ascorbate
E No:

E301

CAS No:

134-03-2

Einecs No:

205-126-1

HS Code:

2936270000

Specification:

USP 31 / BP2007 / FCCV

Routine Packing:

25kg

Place of origin:

China

QC:

Haccp, Kosher, Hala,ISO

Payment terms:

T/T or L/C

Port of dispapch:

Shanghai,Tianjin,Qindao

Applications:

Sodium Ascorbate is mainly used for meat products, fruits, vegetables, canned food, jam, beer, carbonated drinks, tea, fruit juice, wine, and so on.
Item
Specification --USP 31 / BP2007 / FCCV

Assay(on dry basis)
99.0 - 101.0%

Chemical Formula
C6H7NaO6

Identification
Positive reaction

Appearance
White crystals or crystalline powder

Specific rotation
+103 --- +108°
Sodium Ascorbate is a white to yellowish white crystalline powder or granules, E301, odorless, taste slightly salty. E301 decomposition temperature of 218 ℃, dry state more stable E301, E301 to deepen the color when exposed to light, moisture absorption and after the slow oxidation and decomposition in aqueous solution. E301 ascorbic acid soluble in water than (62g/100mL), 10% aqueous solution pH of about 7.5. Ascorbic acid and sodium bicarbonate reaction will be refined.

Sodium Ascorbate identification methods:
Sodium Ascorbate showed ascorbic acid and sodium reaction. See response to L-ascorbic acid ascorbic acid identification method. See acidity regulator sodium sodium carbonate reaction identification method.
Sodium Ascorbate 1g 0.9gL-equivalent to the physiological role of ascorbic acid, E301 ascorbic acid soluble than in water, and no sour, E301 easy to use, a reduction, E301-134-03-2 has anti-oxidants and protect coloring.