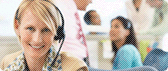 Contact

Us

TEL: +86-21-50321522

+86-21-50321520  

Fax: +86-21-51069122

Mail: info@chinafooding.com

Web: www.chinafooding.com
Constantly strive towards:
★ High quality products
★ Professional support
★ Total solution for food
★ Reasonable price
★ Credible friendly cooperation
Fooding Next Exhibitions:
Exhibition: FI Aisa Indonesia
Place: Jarkata,Indonesia
Time: Oct 15-17
Booth No.: P21
Antioxidants

Home

Antioxidants

Tert-Butylhydroquinone-TBHQ
Tert-Butylhydroquinone is a synthetic fat-soluble food-grade antioxidants.

Fooding is a Tert-Butylhydroquinone-TBHQ Suppliers in China. You can inquiry Tert-Butylhydroquinone-TBHQ price by email us: info@chinafooding.com or leave message on the Fooding web. Fooding ensure you can buy Tert-Butylhydroquinone-TBHQ with a good Tert-Butylhydroquinone-TBHQ price.


Tert-Butylhydroquinone-TBHQ
E No:

E319

CAS No:

1948-33-0

HS Code:

2907290090

Specification:

FCC IV

Routine Packing:

25kg

Place of origin:

China

QC:

Haccp, Kosher, Hala,Iso

Payment terms:

T/T or L/C

Port of dispapch:

Shanghai,Tianjin,Qindao

Applications:

Tert-Butylhydroquinone-TBHQ used for edible oils and fats, fried foods, dried fish products, biscuits, instant noodles, quick cooking rice, canned nuts, bacon products.
Item
Specification -- FCC IV

Name
Tert-Butyl Hydroquinone (TBHQ)

Appearance
White crystalline powder

Assay(on dry basis)
99.0%

t-Butyl-p-benzoquinone
0.2% max

2,5-Di-tbutylhydroquinone
0.2% max

Melting point
126.5 - 128.5℃

Chemical Formula
C10H14O2
About Tert-Butylhydroquinone:
Tert-Butylhydroquinone-TBHQ poor heat resistance, not in frying, baking under the conditions of use, E319 with butylated hydroxyanisole to improve with use. E319 for the storage of vegetable oil at room temperature is better. Another Tert-Butylhydroquinone-TBHQ still has some antibacterial effect, especially in the slightly acidic salt-mediated combined with better. Tert-Butylhydroquinone-TBHQ on other antioxidants and chelating agents have synergies, adding citric acid can enhance its antioxidant activity. In vegetable oil, bulk oil and animal oil, E319 is generally used in combination with citric acid. Reactive oxygen species was determined using the oxidation stability of lard when, Tert-Butylhydroquinone-TBHQ role equal to butylated hydroxyanisole, more than butylated hydroxytoluene and propyl gallate. The Tert-Butylhydroquinone-TBHQ incorporation into packaging materials can effectively inhibit the oxidative deterioration of lard. Poultry fat, E319 Biding Ji hydroxyanisole, butylated hydroxytoluene or propyl gallate more effective.
Tert-Butylhydroquinone-TBHQ applications:
Tert-Butylhydroquinone-TBHQ is a highly effective antioxidant. Food, E319 is used as unsaturated vegetable oils and animal fats in many food preservatives. E319 does not cause discoloration, even in the presence of iron, and it will not change the material added to the taste or smell. E319 with other preservatives such as butylated hydroxyanisole (BHA). Tert-Butylhydroquinone-TBHQ added to the variety of food, and maximum (1000 mg / kg), frozen fish and fish products allowed. E319 The main advantage is to improve the storage life. Tert-Butylhydroquinone-TBHQ as a stabilizer for the industry to curb autopolymerization organic peroxides. Perfume, Tert-Butylhydroquinone-TBHQ is used as a fixing agent to reduce the evaporation rate and improve stability. Tert-Butylhydroquinone-TBHQ is also added to varnishes, lacquers, resins, oil additives.
The company has Antioxidants: Ascorbic Acid,Ascorbic Acid Coated,barley green powder,Calcium Ascorbate,Calcium Ascorbate,Green tea extract,Sodium Ascorbate,Sodium Erythorbate,Tert-Butylhydroquinone-TBHQ for your choice.