Preservative is a natural or synthetic chemical used to add food, medicines, paints, biological samples, in order to delay microbial growth or chemical changes caused by corruption. Food preservatives to inhibit microbial activity, to prevent food spoilage, thereby extending the shelf life of food. Corruption, suppression of pharmaceutical substances. The corruption of the substrate material for the metabolism of microorganisms has sustained inhibition. Of course, food preservatives is also a "double-edged sword", also has the potential to bring some people's health problems.
In China, Fooding (Fooding Group Limited) is a professional exporter of food additives, also is a supplier. We can assure our products' quality and low prices to our customers. Preservatives is one of a food additive. We have many kinds of Preservatives, such as: Calcium Propionate, Natamycin, Nisin and so on.
Fooding Group Limited mainly has Preservatives : Calcium Propionate,Natamycin,Nisin,Potassium Sorbate,Sodium Acetate Anhydrous,Sodium Benzoate,Sodium Diacetate,Sorbic acid for your choice.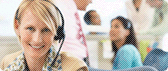 Contact Us
TEL: +86-21-50321522
+86-21-50321520  
Fax: +86-21-51069122
Mail: info@chinafooding.com
Web: www.chinafooding.com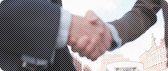 Constantly strive towards:
★ High quality products
★ Professional support
★ Total solution for food
★ Reasonable price
★ Credible friendly cooperation
Fooding Next Exhibitions:
Exhibition: FIC 2023
Place: Shanghai, China
Time: 15 – 17 March, 2023
Booth No.: 51R51


Links: