What are the Uses of Caramel Colour?
This food colorant has been used in foods and beverages for over 150 years and is globally regulated as a color additive. Also, we can find its application in pharmaceuticals and cosmetics to impart a color from brown to red.
Food & Beverage
Generally, the following foods that may contain
caramel color
:
Bakery
Beer & spirit
Beverage
Alcohol
Meat
Sauce & seasoning
Confectionary
And let's see the common uses per different types of its food grade.
Class I (E150a), has a slight negative colloidal charge. It does not contain 4-MeI or sulfites, generally used in bread, spirits, dairy, beverages and confections.
Class II (E150b), has a negative colloidal charge and without 4-MeI. Commonly used in tea, whiskey, and brandy.
Class III (E150c) has a positive colloidal charge and used to color soy sauce and beer.
Class IV (E150d), has a strong negative charge over a wide pH range, and widely used in the soft drink industry.
The specific application is complicated, usually, there are several classes can be used in a field.
Beverage
There are many considerations in choosing the right caramel color for the production of beverage, such as color, PH, Vitamin C content, packaging materials (protecting the colorant) and so on.
Soft Drinks/Colas: Class IV
Soft drinks normally carry negatively-charged molecules and therefore, a negatively-charged caramel color should be selected for soft drinks.
Class IV would be suitable as it is negatively-charged and with a wide range of color intensities and shades — from reddish-brown to nearly black.
Beer: Class III
Beer requires a caramel color with a strong positive ionic charge to avoid any reaction with protein. Class III has a positive ionic charge that is stable in beer and would not precipitate out into the beverage over time.
Cosmetics
Per "European Commission database for information on cosmetic substances and ingredients", caramel color functions as colorant and masking agents in cosmetic and personal care products. (4)
Pharmaceutical
Caramel can also be used for coloring in pharmaceuticals.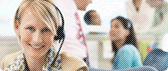 Contact Us
TEL: +86-21-50321522
+86-21-50321520  
Fax: +86-21-51069122
Mail: info@chinafooding.com
Web: www.chinafooding.com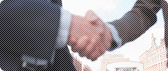 Constantly strive towards:
★ High quality products
★ Professional support
★ Total solution for food
★ Reasonable price
★ Credible friendly cooperation
Fooding Next Exhibitions:
Exhibition: Fi Europe & Ni 2019
Place: Paris, France
Time: 3 - 5 Dec, 2019
Booth No.: 7P39


Links: