Used to adjust or acidity regulators keep PH value (acid or alkali) of a kind of food additive. Regular use of the acidity regulator is citric acid, acetic acid and lactic acid. In order to strengthen the food of acidity regulator sour and adjust the food in the buffer action or has a pH acid, alkali, salt material floorboard. Acidity regulator to control food acidification of the required agent, alkali agent, and has the buffer role of salt. Acidification agent has improve food quality characteristics, such as to change and maintain food acidity and to improve its flavor; And heavy metal ions complexation, have prevent oxidation or Browning reaction, stable color, reduce turbidity, enhance the effect such as gelation characteristics.
In China, Fooding is a professional exporter of food additives, also is a supplier. We can assure our products' quality and low prices to our customers. Acidity regulators series is one of a food additive. We have many kinds of Acidity regulators series, such as: Citric acid anhydrous, Citric acid monohydrate,DL-malic acid so on.
The company has Acidity regulators: Citric acid anhydrous,Citric acid monohydrate,DL-Malic Acid,DL-Tartaric Acid,Fumaric Acid,Glucono Delta Lactone,L-Malic Acid,L-Tartaric Acid,Lactic Acid,Potassium carbonate,Potassium Citrate,Sodium citrates for your choice.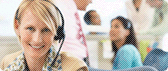 Contact Us
TEL: +86-21-50321522
+86-21-50321520  
Fax: +86-21-51069122
Mail: info@chinafooding.com
Web: www.chinafooding.com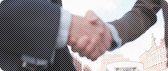 Constantly strive towards:
★ High quality products
★ Professional support
★ Total solution for food
★ Reasonable price
★ Credible friendly cooperation
Fooding Next Exhibitions:
Exhibition: FIC 2023
Place: Shanghai, China
Time: 15 – 17 March, 2023
Booth No.: 51R51


Links: