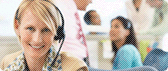 Contact

Us

TEL: +86-21-50321522

+86-21-50321520  

Fax: +86-21-51069122

Mail: info@chinafooding.com

Web: www.chinafooding.com
Constantly strive towards:
★ High quality products
★ Professional support
★ Total solution for food
★ Reasonable price
★ Credible friendly cooperation
Fooding Next Exhibitions:
Exhibition: FI Aisa Indonesia
Place: Jarkata,Indonesia
Time: Oct 15-17
Booth No.: P21
Antioxidants

Home

Antioxidants

Calcium Ascorbate
Calcium Ascorbate as a white to light yellow crystalline powder, odorless, soluble in water, slightly soluble in ethanol, insoluble in ether. 10% aqueous solution of pH 6.8 to 7.4.
Fooding is a Calcium Ascorbate Suppliers in China. You can inquiry Calcium Ascorbate price by email us: info@chinafooding.com or leave message on the Fooding web. Fooding ensure you can buy Calcium Ascorbate with a good Calcium Ascorbate price.


Calcium Ascorbate
E No:

E302

CAS No:

5743-28-2

HS Code:

2936270000

Specification:

USP30/FCCV

Routine Packing:

20kg,25kg

Place of origin:

China

QC:

Haccp, Kosher, Hala,Iso

Payment terms:

T/T or L/C

Port of dispapch:

Shanghai,Tianjin,Qindao

Applications:

Calcium Ascorbate added to foods without changing the taste of food, can easily be added to food in the absorption of calcium, multi-use as antioxidants.
Item
Specification --USP30/FCCV

Appearance
White to slightly yellow crystalline powder

Fomula
C12H14CaO12·2(H2O)

Specific rotation
+95° - +97°
About Calcium Ascorbate:
Calcium Ascorbate features wide use, early development, Calcium Ascorbate easy synthesis, less pollution, high efficiency and lower costs. Of our food additives and food ingredients. Calcium Ascorbate is a compound with the molecular formula CaC12H14O12. Calcium Ascorbate is the salt of ascorbic acid, one of the mineral ascorbates.
Calcium Ascorbate system of law:
Calcium Ascorbate ascorbic acid and the alkaline and calcium in the system.
Calcium Ascorbate identification method.
Take a small amount of Calcium Ascorbate soluble in water, add 2 drops of methyl red indicator, with ammonia and then add dilute hydrochloric acid to acid, adding ammonium oxalate solution to generate calcium oxalate precipitation. This precipitate insoluble and soluble in hydrochloric acid is the Calcium Ascorbate.
Calcium Ascorbate can add soup and soup-style food and supplies, Calcium Ascorbate without changing the original taste of food and physical activity to lose calcium VC. So Calcium Ascorbate is a dual-function agent, to prevent rickets, scurvy.