Colorants

Home

Colorants
Colorants for food coloring matter, can increase in food hobby and stimulate appetite. Colorants divided into two kinds: one for natural coloring agent 2 synthetic coloring. Use of the colorant in modern add forage industry and modern animal husbandry in aquaculture are becoming more common. Its purpose has two. One is to change the colour and lustre of feed by colouring agent. 2 it is through the colorants improve livestock and poultry, aquatic products, improve the colour and lustre of the commodity value.
In China, Fooding is a professional exporter of food additives, also is a supplier. We can assure our products' quality and low prices to our customers. Colours is one of a food additive. We have many kinds of colours, such as: lutein, monascus red pigment, Paprika oleoresin and so on.

The company has Colorants: Lutein,Monascus Red Pigment,Paprika Oleoresin,Turmeric Yellow for your choice.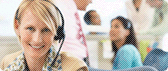 Contact Us
TEL: +86-21-50321522
+86-21-50321520  
Fax: +86-21-51069122
Mail: info@chinafooding.com
Web: www.chinafooding.com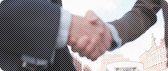 Constantly strive towards:
★ High quality products
★ Professional support
★ Total solution for food
★ Reasonable price
★ Credible friendly cooperation
Fooding Next Exhibitions:
Exhibition: FIC 2023
Place: Shanghai, China
Time: 15 – 17 March, 2023
Booth No.: 51R51


Links: