Related Preservatives Products
Sodium Propionate


Sodium Propionate is the sodium salt of propionic acid. Sodium Propionate is produced by the reaction of propionic acid and sodium carbonate or sodium...

Sodium Diacetate


Sodium Diacetate as a white crystalline powder or crystalline solid, with acetic acid odor, non-toxic, with acetic acid odor, soluble in water and eth...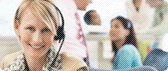 Contact Us
TEL: +86-21-50321522
+86-21-50321520  
Fax: +86-21-51069122
Mail: info@chinafooding.com
Web: www.chinafooding.com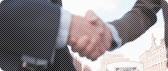 Constantly strive towards:
★ High quality products
★ Professional support
★ Total solution for food
★ Reasonable price
★ Credible friendly cooperation
Fooding Next Exhibitions:
Exhibition: FIC 2023
Place: Shanghai, China
Time: 15 – 17 March, 2023
Booth No.: 51R51
Sorbic acid

Home

Preservatives

Sorbic acid
Sorbic acid
as a white needle crystal or powder, slightly soluble in water, soluble in various organic solvents. The FAO and WHO recommended safe and efficient
preservative, widely used in food, beverages, tobacco, pesticides, cosmetics, agricultural, and other industries. As the unsaturated acid can also be used for resins, spices and rubber industry.
Fooding is a Sorbic acid Manufacturers, Suppliers and Wholesalers in China. You can inquiry Sorbic acid price by email us: info@chinafooding.com or leave message on the Fooding web. Fooding ensure you can buy Sorbic acid with a good Sorbic acid price.
Sorbic acid
E No:

E200

CAS No:

110-44-1

Einecs No:

203-768-7

HS Code:

2916190090

Specification:

E202/FCC / BP98 USP24

Routine Packing:

25kg

Place of origin:

China

QC:

Haccp, Kosher, Hala,Iso

Payment terms:

T/T or L/C

Port of dispapch:

Shanghai,Tianjin,Qindao

Applications:

Sorbic acid in the food industry as a preservative for wine, beverages, soy sauce, sauce products and pickles, aquatic products, meat and sausages and other food preservation.


Fax: +86-21-51069122

Product Information
Product Description
Safety Ratings Key

Safe

Gluten free

Kosher

Halal
Item
Specification --E202/FCC / BP98 USP24

Melting point
132 - 135 ℃

Appearance
White crystalline powder

Residue on ignition
0.2% max

Heavy metals(as Pb)
0.001% max
About Sorbic acid
Sorbic acid can effectively inhibit mold, yeast and aerobic bacteria activity, but also to prevent botulism, staphylococcus, salmonella and other harmful micro-organisms grow and reproduce, Sorbic acid can effectively inhibit mold, yeast and aerobic bacteria activity, but also to prevent botulism, staphylococcus, salmonella and other harmful micro-organisms grow and reproduce, but the Sorbic acid spores of anaerobic bacteria and Lactobacillus acidophilus and other beneficial micro-organisms is almost ineffective, its role in curbing the development of more than sterilization, so Sorbic acid as to achieve effectively extend the shelf life of food, and keep the original flavor of food. The preservative effect is of similar products is 5-10 times sodium benzoate. The main features of 1 mold with good results. Sorbic acid was significantly higher than the mold and acid salts,E200 s antifungal effect is 5-10 times sodium benzoate. Sorbic acid dosage is generally 0.2 to 1.0 g / kg.
(2) products of low toxicity, high safety. Sorbic acid side effects just benzoate 1 / 4 salt 1 /
2. E200-110-44-1 in the human bodys range of safe use: Use daily per kilogram of body weight does not exceed 25 mg.
3. does not change food characteristics. Sorbic acid is an unsaturated fatty acid, into the body, involved in human metabolic processes, metabolic product was carbon dioxide and water. Therefore, Sorbic acid can be seen as part of the food, in food applications, will not undermine food color, smell, taste and nutrients.
4. A wide range of applications. Sorbic acid can be used in beverages, wine, spices, meat, aquatic products, pickles and other food preservation among, and for fresh fruit is also effective.
5. Easy to use. In the use of Sorbic acid, you can directly add, you can spray or dipping. It is because of its use of flexible features, so, FAO, WHO, the United States, Britain, Japan and China, and Southeast Asian countries, have recommended a variety of E200 as a food preservative. Sorbic acid Safe preservatives Sorbic acid is an unsaturated fatty acid, the English called Sorbic acid, also known as 2,4 - has two acid, 2 - propenyl acrylate. Like other natural fatty acid, sorbic acid metabolism in the human body involved in the process, and is digested and absorbed, carbon dioxide and water. In terms of safety, Sorbic acid is an internationally recognized safe (GRAS) preservative, security is very high. FAO, WHO, U.S. FDA have affirmed their security. Sorbic acid side effects than the acid, vitamin C and salt but also low toxicity of benzoic acid is only 1 / 4 salt of the half. Sorbic acid on the human body does not produce carcinogenic and teratogenic effects. Because Sorbic acid is not very high solubility in water, affecting its application in food. Therefore, food additive producers often Sorbic acid made a good solubility potassium sorbate, E200 products to expand the scope of application.
References on Sorbic acid
[1]. Pandey R, Pieper GH, Ter Beek A, Vischer NO, Smelt JP, Manders EM, Brul S. Quantifying the effect of sorbic acid, heat and combination of both on germination and outgrowth of Bacillus subtilis spores at single cell resolution. Food Microbiol. 2015 Dec;52:88-96.
[2]. Javanmardi F, Arefhosseini SR, Ansarin M, Nemati M. Optimized Dispersive Liquid-Liquid Microextraction Method and High Performance Liquid Chromatography with Ultraviolet Detection for Simultaneous Determination of Sorbic and Benzoic Acids and Evaluation of Contamination of These Preservatives in Iranian Foods. J AOAC Int. 2015 Jul-Aug;98(4):962-70.
[3]. Ling MP, Lien KW, Wu CH, Ni SP, Huang HY, Hsieh DP. Dietary exposure estimates for the food preservatives benzoic acid and sorbic acid in the total diet in Taiwan. J Agric Food Chem. 2015 Feb 25;63(7):2074-82.
[4]. Alagöz S, Türkyılmaz M, Tağı Ş, Özkan M. Effects of different sorbic acid and moisture levels on chemical and microbial qualities of sun-dried apricots during storage. Food Chem. 2015 May 1;174:356-64.

Support & FAQs
1. What's your payment terms?
T/T or LC.
2. What's your delivery time?
Usually we will arrange the shipment in 7 -15 days.
3. How about the packing?
Usually we provide the packing as 25 kg / bag or carton. Of course, if you have special requirements on them, we will according to you.
4. How about the validity of the Sorbic acid?
According to the Sorbic acid you ordered.
5, What is the MOQ of Sorbic acid ?
Different products have different MOQ, for Sorbic acid , the MOQ is 1000kg.
6, What is the price of Sorbic acid ?
Fooding has been corporate with many Sorbic acid manufacturers for several years, we can provide you with best price of Sorbic acid.
7, How long shall we wait for your reply?
We can guarantee to reply your inquiries of Sorbic acid in one working days.
8. What documents you provide?
Usually, we provide Commerical Invoice, Packing List, Bill of loading, COA , Health certificat and Origin certificate. If your markets have any special requirements, let us know.
9. What is loading port?
Usually is Shanghai or Qingdao.
Our Services
1. Supply high quality products with a reasonable price in additives industry.
2. Arrange the orders and shipping with cus requests in time, According to the different countries export policy provide complete customs clearance documents.
3. Provide agile and safe payments.
4. We can in charge of all if our products have quality problems.
5. Provide a price trend, ensure the clients can know about marketing informations in time.
6. Have offices at Mexico, Clients can get our company information from here, discuss the prices and delivery time face to face.
If you have any other enquiries, please leave a message.
* Indicates a Required Field


Links: