Related Emulsifier Products
GMS


Glycerol monostearate known as GMS. GMS used as an emulsifier and a thickening. Glycerol monostearate mainly used in food, cosmetics, hair products, i...

Sodium Stearate


Sodium stearate is produced as a major component of soap upon saponification of oils and fats. Purified sodium stearate can be made by neutralizing st...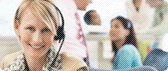 Contact Us
TEL: +86-21-50321522
+86-21-50321520  
Fax: +86-21-51069122
Mail: info@chinafooding.com
Web: www.chinafooding.com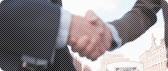 Constantly strive towards:
★ High quality products
★ Professional support
★ Total solution for food
★ Reasonable price
★ Credible friendly cooperation
Fooding Next Exhibitions:
Exhibition: FIC 2023
Place: Shanghai, China
Time: 15 – 17 March, 2023
Booth No.: 51R51
Sucrose acetate isobutyrate

Home

Emulsifier

Sucrose acetate isobutyrate
Sucrose acetate isobutyrate(SAIB) has E number E444. Sucrose acetate isobutyrate known as SAIB. Sucrose acetate has several commercial applications in the food and beverage, cosmetics and painting industries. Sucrose acetate isobutyrate is a weighting agent. Sucrose acetate isobutyrate has little to no effect on flavor, fragrance and color.
Fooding is a Sucrose acetate isobutyrate Suppliers in China. You can inquiry Sucrose acetate isobutyrate price by email us: info@chinafooding.com or leave message on the Fooding web. Fooding ensure you can buy Sucrose acetate isobutyrate with a good Sucrose acetate isobutyrate price.
Sucrose acetate isobutyrate
E No:

E444

CAS No:

126-13-6;34482-63-8;27216-37-1

Einecs No:

204-771-6

Specification:

Food grade

Routine Packing:

25 kg

Place of origin:

China

QC:

Haccp, Kosher, Hala, ISO

Payment terms:

T/T or L/C

Port of dispapch:

Shanghai,Qingdao,Tianjin

Applications:

1. Beverage emulsions - weighting agent 2. Color cosmetics and skin care 3. Flavorings (orange flavor) 4. Fragrance fixative 5. Hair care


Fax: +86-21-51069122

Product Information
Product Description
Sucrose acetate isobutyrate (SAIB)
PARAMETER
SPECIFICATION
Appearance
Colorless to light yellow clear thick liquid
Purity
98.8%--101.9%
Acid value
Not more than 0.2%
Triacetin
Not more than 0.1 %
Saponification value
524-540
Refractive index
[n] D 40 : 1.4492-1.4504
Specific gravity
[d] 25 D : 1.141-1.151
Heavy metal
Arsenic,as As
5 mg/kg max.
Lead,as Pb
5 mg/kg max.
Introduction:
SAIB is the abbreviation of sucrose acetate isobutyrate, which is high purity sucrose acetate. Pure SAIB is transparent liquid with high viscosity. It is the ramification of nature sucrose after esterification.
Fields of Application:
SATB has a large variety of applications in the fields such as drink, ink, dope and paper production releasing antigenic medicament, etc. When used as food additive in drink production, SAIB is a nice stabilizer, and it can adjust the relative density and ncrease the cloudness of soft drink. Therefore, it is wildly used as food emulsification essence.
So far there are 25 countries worldwide using SAIB to adjust the density of the drink. Density adjusting means to decrease the density difference between essence (0.84g/ml) and drink (1.05g/ml). SAIB can be used as oxidizer and stabilizer, and at the same time it does not affect the taste of drink. FDA in USA has also approved to use SAIB in drink.
SAIB can also be used as additive in the lipstick, shampoo and other unctuous or colloidal cosmetic products.
When SAIB is used in the ink and dope production, it can make the synthesis of membrane more stable
SAIB has been used in paper production for a long time. Because it can change the refractive index of the fiber, it is adopted to increase the clarity and stability against heat and light. It can also make the paper easy for printing.
We supply Sucrose Acetate Isobutyrate(SAIB) with competitive price in world market. If you need any inquire of our products, please do not hesitate to ask us.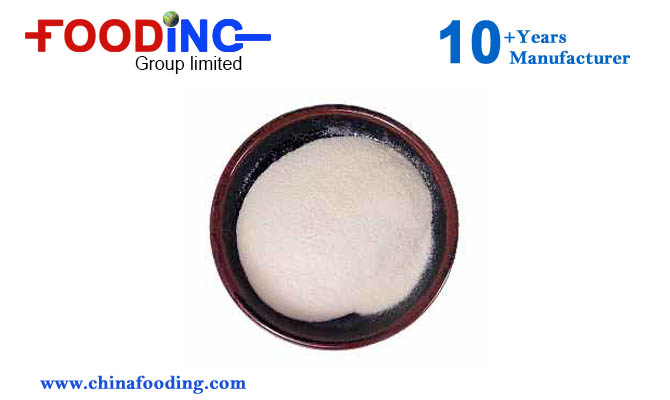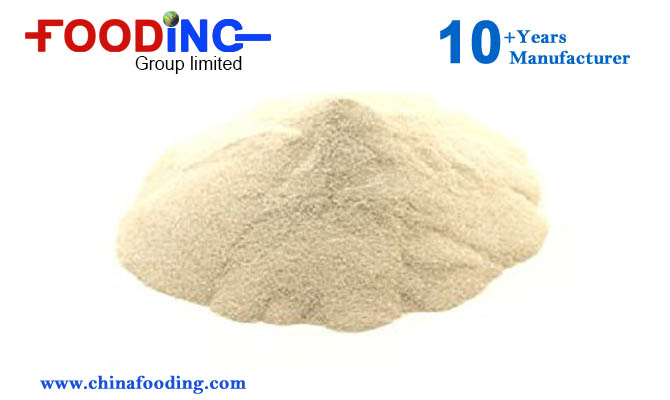 References on Sucrose acetate isobutyrate

Support & FAQs
1. What's your payment terms?
T/T or LC.
2. What's your delivery time?
Usually we will arrange the shipment in 7 -15 days.
3. How about the packing?
Usually we provide the packing as 25 kg / bag or carton. Of course, if you have special requirements on them, we will according to you.
4. How about the validity of the Sucrose acetate isobutyrate?
According to the Sucrose acetate isobutyrate you ordered.
5, What is the MOQ of Sucrose acetate isobutyrate ?
Different products have different MOQ, for Sucrose acetate isobutyrate , the MOQ is 1000kg.
6, What is the price of Sucrose acetate isobutyrate ?
Fooding has been corporate with many Sucrose acetate isobutyrate manufacturers for several years, we can provide you with best price of Sucrose acetate isobutyrate.
7, How long shall we wait for your reply?
We can guarantee to reply your inquiries of Sucrose acetate isobutyrate in one working days.
8. What documents you provide?
Usually, we provide Commerical Invoice, Packing List, Bill of loading, COA , Health certificat and Origin certificate. If your markets have any special requirements, let us know.
9. What is loading port?
Usually is Shanghai or Qingdao.
Our Services
1. Supply high quality products with a reasonable price in additives industry.
2. Arrange the orders and shipping with cus requests in time, According to the different countries export policy provide complete customs clearance documents.
3. Provide agile and safe payments.
4. We can in charge of all if our products have quality problems.
5. Provide a price trend, ensure the clients can know about marketing informations in time.
6. Have offices at Mexico, Clients can get our company information from here, discuss the prices and delivery time face to face.
If you have any other enquiries, please leave a message.
* Indicates a Required Field


Links: