Related Essential oils Products
Bay essential oil


Bay Essential Oil is confused with Bay Laurel Essential Oil. Bay Oil is a warming oil that is a favorite during Fall and Winter. Bay Essential Oil is ...

Aniseed essential oil


Anise Essential Oil be useful in diffuser and inhaler blends intended to help ease bronchitis, colds and the flu. Anise Essential Oils are often group...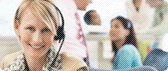 Contact Us
TEL: +86-21-50321522
+86-21-50321520  
Fax: +86-21-51069122
Mail: info@chinafooding.com
Web: www.chinafooding.com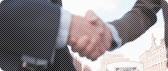 Constantly strive towards:
★ High quality products
★ Professional support
★ Total solution for food
★ Reasonable price
★ Credible friendly cooperation
Fooding Next Exhibitions:
Exhibition: FIC 2023
Place: Shanghai, China
Time: 15 – 17 March, 2023
Booth No.: 51R51
Basil essential oil

Home

Essential oils

Basil essential oil
Basil Essential Oil is an energizing oil and is best used during the morning and daytime hours. Basil Essential Oil tends to be one of the first oils that I select when I have a cold. Basil Oil is also said to help with headaches. Though I love Basil, I rarely use it alone.
Fooding is a
Basil Essential Oil Suppliers
in China. You can inquiry Basil Essential Oil price by email us:
info@chinafooding.com
or leave message on the Fooding web.
Fooding
ensure you can buy Basil Essential Oil with a good Basil Essential Oil price.
Basil essential oil
Place of origin:

China

QC:

Haccp, Kosher, Hala,ISO

Payment terms:

T/T or L/C

Port of dispapch:

Shanghai,Tianjin, Qingdao


Fax: +86-21-51069122

Product Information
Product Description
Basil essential oil information:
Our basil essential oil is extracted from the herb Ocimum basilicum, of the Lamiaceae (Labiatae) family. It is also known as European, French, common or sweet basil.
This crisp smelling essential oil is often used in aromatherapy, as it awakens the mind to clarity of thought, steadies the nerves, while easing sinus congestion, cooling down fevers and treating menstrual problems.
Oil properties:
The oil has a watery viscosity and is pale greenish-yellow in color. The aroma is clear, light and peppery and gives a sweet, green top note to blends. The essential oil comes from North Africa, Cypress, Seychelles and Europe.
Origin of basil:
Basil originates from tropical Asia and the Pacific Islands, but is now cultivated throughout Europe and the USA. The plant is an annual hairy herb growing up to 1 meter (3 feet).
The flowers range from white to pink, depending on the species and attract swarms of bees in summer time. Basilicum comes from the Greek word Basilicos meaning king or oyal.
A much favored herb in India, it is held sacred to Krishna and Vishnu, and the leaves are even chewed before taking part in religious ceremonies.
It is said to have protective qualities, a Basil leave is placed on the chest of a Hindu when resting. It is also used in Ayurvedic and Chinese medicine.

Extraction:
The oil is extracted by steam distillation from the leaves and the flowering tops.
Chemical composition:
Basil oil has various chemical compounds that include a-pinene, camphene, b-pinene, myrcene, limonene, cis-ocimene, camphor, linalool, methyl chavicol, y-terpineol, citronellol, geraniol, methyl cinnamate and eugenol.
Precautions:
Although basil oil usually stimulates, in excess it can have a stupefying effect and should not be used during pregnancy or on children under 16 years.
Since it can irritate a sensitive skin, it must be used with care on people with sensitive skins. It also has emmenagogue properties, so it must be avoided during pregnancy.
Therapeutic properties:
The therapeutic properties of basil oil are analgesic, antidepressant, antispasmodic, anti-venomous, carminative, cephalic, diaphoretic, digestive, emmenagogue, expectorant, febrifuge, insecticide, nervine, stomachic, sudorific, tonic and stimulant.
Uses:
Basil oil is a good tonic for the treatment of nervous disorders and stress related headaches, migraines and allergies. It is used to clear the mind and relieve intellectual fatigue, while giving clarity and mental strength.
It has a beneficial action on the respiratory tract and is often used for asthma, bronchitis and sinus infections. It furthermore is also effective in cases of constipation, nausea, vomiting and cramp, and is also good when used for menstrual problems.
Due to the emmenagogue properties, it is often used to relieve scanty periods and normalizing menses.
It helps to minimize uric acid in the blood, thus relieving gout. It is useful in arthritis as well and when used on the skin, it helps to control acne. In general it refreshes the skin and can also be used on insect bites.
Summary:
Basil oil is a very beneficial oil and can be helpful not only for headaches and migraines, but also has an uplifting effect on depression.
It is effective in digestive disorders, ranging from nausea to hiccups, and for infections in the respiratory tract. It is useful for wasp and insect bites, particularly that of mosquitoes.
1.Burners and vaporizers
In vapor therapy, basil oil can be used for migraines, headaches and to help increase concentration and clear the mind.
2. Blended in the bath
When adding basil oil to a warm bath, it can help relieve gout and arthritis, as well as muscular and menstrual pains.
Basil oil blends well with:
Although essential oils blend well with each other, Basil oil goes particularly well with oils such as: Bergamot, Black Pepper, Cedarwood, Fennel, Ginger, Geranium, Grapefruit, Lavender, Lemon, Marjoram, Neroli and Verbena.
References on Basil essential oil

Support & FAQs
1. What's your payment terms?
T/T or LC.
2. What's your delivery time?
Usually we will arrange the shipment in 7 -15 days.
3. How about the packing?
Usually we provide the packing as 25 kg / bag or carton. Of course, if you have special requirements on them, we will according to you.
4. How about the validity of the Basil essential oil?
According to the Basil essential oil you ordered.
5, What is the MOQ of Basil essential oil ?
Different products have different MOQ, for Basil essential oil , the MOQ is 1000kg.
6, What is the price of Basil essential oil ?
Fooding has been corporate with many Basil essential oil manufacturers for several years, we can provide you with best price of Basil essential oil.
7, How long shall we wait for your reply?
We can guarantee to reply your inquiries of Basil essential oil in one working days.
8. What documents you provide?
Usually, we provide Commerical Invoice, Packing List, Bill of loading, COA , Health certificat and Origin certificate. If your markets have any special requirements, let us know.
9. What is loading port?
Usually is Shanghai or Qingdao.
Our Services
1. Supply high quality products with a reasonable price in additives industry.
2. Arrange the orders and shipping with cus requests in time, According to the different countries export policy provide complete customs clearance documents.
3. Provide agile and safe payments.
4. We can in charge of all if our products have quality problems.
5. Provide a price trend, ensure the clients can know about marketing informations in time.
6. Have offices at Mexico, Clients can get our company information from here, discuss the prices and delivery time face to face.
If you have any other enquiries, please leave a message.
* Indicates a Required Field


Links: