Related Essential oils Products
Benzoin essential oil


Benzoin essential oil is extracted from resin of the Styrax Benzoin tree. It is also known as gum benzoin. Benzoin essential oil has a sweet, warm and...

Basil essential oil


Basil Essential Oil is an energizing oil and is best used during the morning and daytime hours. Basil Essential Oil tends to be one of the first...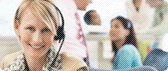 Contact Us
TEL: +86-21-50321522
+86-21-50321520  
Fax: +86-21-51069122
Mail: info@chinafooding.com
Web: www.chinafooding.com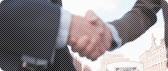 Constantly strive towards:
★ High quality products
★ Professional support
★ Total solution for food
★ Reasonable price
★ Credible friendly cooperation
Fooding Next Exhibitions:
Exhibition: FIC 2023
Place: Shanghai, China
Time: 15 – 17 March, 2023
Booth No.: 51R51
Bay essential oil

Home

Essential oils

Bay essential oil
Bay Essential Oil is confused with Bay Laurel Essential Oil. Bay Oil is a warming oil that is a favorite during Fall and Winter. Bay Essential Oil is extracted by steam distillation of fresh leaves of Bay.
Fooding is a
Bay Essential Oil Suppliers
in China. You can inquiry Bay Essential Oil price by email us:
info@chinafooding.com
or leave message on the Fooding web.
Fooding
ensure you can buy Bay Essential Oil with a good Bay Essential Oil price.
Bay essential oil
Place of origin:

China

QC:

Haccp, Kosher, Hala,ISO

Payment terms:

T/T or L/C

Port of dispapch:

Shanghai,Tianjin, Qingdao


Fax: +86-21-51069122

Product Information
Product Description
Bay essential oil information:
West Indian Bay essential oil is extracted from the Laurus nobilis tree, of the Lauraceae family and is also known as sweet bay, laurel and Mediterranean bay.
This warming oil is often used in aromatherapy since it is a good antiseptic for the respiratory system, perks up the digestive system, settles stomach pain and expels wind, while promoting confidence, courage and insight. Topically, it is most often used to combat hair loss and to improve the health of the scalp in genera.
Oil properties:
The scent of bay oil is sweet, fresh and spicy and the oil is deep yellow in color, being of medium to watery viscosity.
Origin of bay oil:
This sturdy evergreen tree is a native of West Indies, Venezuela and the Guianas. Nowadays the oil is obtained mostly from Morocco and Spain. The bay tree grows to about 10 meters (30 feet), has long aromatic lance-shaped leaves, small white-yellow flowers and black berries.
Bay oil was very popular with the Romans, who thought that the herb was symbolic of wisdom, peace and protection. The Latin Laudis means o praise", which is why the victors at the Olympic games were presented with a laurel (bay) wreath.
In the past, bay leaves were distilled with rum and the "bay-rum" so obtained was a famous hair tonic and body rub for colds and muscle pains .
Extraction:
The leaves are collected from a tree that is at least 5 years old and are subjected to steam distillation (salt is often added or seawater used in the still). The extraction usually yields about 0.5-1.5%.
Chemical composition:
The chemical composition of bay oil includes; a-pinene, b-pinene, myrcene, limonene, linalool, methyl chavicol, neral, a-terpineol, geranyl acetate, eugenol and chavicol.
Precautions:
Bay oil has a high eugenol content and may irritate the skin and mucus membranes, so it should be use with caution on the skin.Pregnant women should avoid it.
Therapeutic properties:
The therapeutic properties of bay oil include; antiseptic, antibiotic, analgesic, anti-neuralgic, antispasmodic, aperitif, astringent, emmenagogue, febrifuge, insecticide, cholagogue, sedative, stomachic, sudorific and tonic.
Uses:
Bay oil can be used in the treatment of rheumatism, neuralgia, muscular pain, circulation problems, colds, flu, dental infection, hair growth, general health of the scalp, diarrhea and skin infections.
Summary:
The benefit of bay oil lies in its calming and warming effect on emotions and general aches and pains, including rheumatic pains. It also settles the digestive system, excess gas and also acts as a tonic on the liver and kidneys. In small amounts it has a stimulating effect, while larger doses produce a sedating effect.
Bay essential oil is also helpful with hair and scalp conditions and is mostly used to combat hair loss and is used with success in treating sprains, strains and bruises
1. Burners and vaporizers
In vapor therapy, bay oil can be used for an infection, for fever and general aches and pains. It can also trigger inspiration and has a calming effect on the mind.
2. Blended massage oil and in the bath
As a blended massage oil or diluted in the bath, bay oil can assist with calming emotions and relieving aches and pains, especially when combined with rose and juniper, but care must be taken as it can irritate the mucus membranes.
Bay oil blends well with:
Bay oil blends well with other oils including cedarwood, coriander, eucalyptus, geranium, ginger, juniper, lavender, lemon, orange, rose, rosemary, thyme and ylang-ylang.
References on Bay essential oil

Support & FAQs
1. What's your payment terms?
T/T or LC.
2. What's your delivery time?
Usually we will arrange the shipment in 7 -15 days.
3. How about the packing?
Usually we provide the packing as 25 kg / bag or carton. Of course, if you have special requirements on them, we will according to you.
4. How about the validity of the Bay essential oil?
According to the Bay essential oil you ordered.
5, What is the MOQ of Bay essential oil ?
Different products have different MOQ, for Bay essential oil , the MOQ is 1000kg.
6, What is the price of Bay essential oil ?
Fooding has been corporate with many Bay essential oil manufacturers for several years, we can provide you with best price of Bay essential oil.
7, How long shall we wait for your reply?
We can guarantee to reply your inquiries of Bay essential oil in one working days.
8. What documents you provide?
Usually, we provide Commerical Invoice, Packing List, Bill of loading, COA , Health certificat and Origin certificate. If your markets have any special requirements, let us know.
9. What is loading port?
Usually is Shanghai or Qingdao.
Our Services
1. Supply high quality products with a reasonable price in additives industry.
2. Arrange the orders and shipping with cus requests in time, According to the different countries export policy provide complete customs clearance documents.
3. Provide agile and safe payments.
4. We can in charge of all if our products have quality problems.
5. Provide a price trend, ensure the clients can know about marketing informations in time.
6. Have offices at Mexico, Clients can get our company information from here, discuss the prices and delivery time face to face.
If you have any other enquiries, please leave a message.
* Indicates a Required Field


Links: